Baltimore businesses prepare for #GivingTuesday
Stacy M. Brown | 11/22/2013, 6 a.m.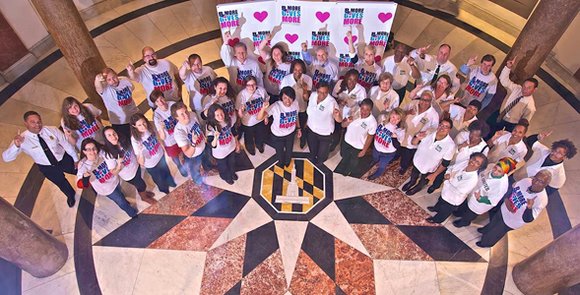 continued — To make individual donations go even further on #GivingTuesday, local businesses have also signed on to sponsor matching funds. Current matching fund sponsors include Michele's Granola and Charm City Run. Interested donors can visit the website to make a pledge to give prior to December 3 or check in to get updates on participating nonprofit projects, events and rewards sponsors.
"While our big goal is monetary, we believe that a culture of contribution is about much more than dollars. Our, 'BMoreGivesMore,' campaign is also an organized day of volunteering, creative community initiatives and celebration," McDonald said.
A local ice cream maker and granola company are teaming up to create a "BMoreGivesMore," flavor, while a local Crossfit gym is offering a special workout, she said.
Also, Constellation, one of the largest companies in the city, will sponsor a day of volunteering.
"Even though some of these efforts may not contribute to the $5 million goal, they are a huge part of building excitement for the day. Because while this national effort offers a wonderful platform to raise awareness of the importance of giving back to our communities, it's really a means to celebrate what happens every day in a big way. It's truly growing into a local army of givers," McDonald said.