Merck for Mothers launched in United States
Baltimore Healthy Start receives national grant
Ursula V. Battle | 11/29/2013, 6 a.m.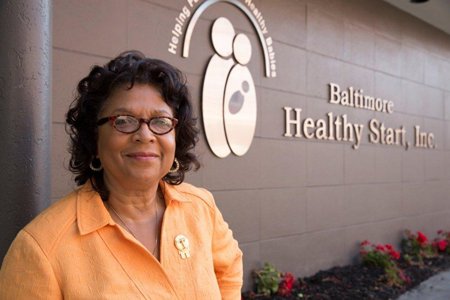 continued — Baltimore Healthy Start has been awarded one of eight planning grants given nationally by Merck for Mothers. Alma Roberts is president and CEO of Baltimore Healthy Start.
"Baltimore is at the epicenter of this issue," said Roberts. "In Baltimore, a third of the population is obese. Obesity is also linked to heart disease, hypertension, diabetes, and many other diseases. In the city, there is also a huge disparity factor."
According to Baltimore Healthy Start, the rate of overweight and obese African American women in the city is about 50 percent and the consumption of fast food by African American women in Maryland is among the highest in the nation.
"We are happy to be working with Merck for Mothers to link women at risk for maternal death and disease to care continuously," said Roberts. "Transportation, access to care, and failing to go back to postpartum visits are huge issues for the women we serve. I deal with these things everyday with our clients. We have a van and double check to make sure they are getting to their visits."
She added, "The Merck for Mothers program will allow us to enhance our care. The planning grant they have awarded Baltimore Healthy Start, allows us to frame out the model of care that will be available to our clients."
For more information about Baltimore Healthy Start, visit: www. baltimorehealthystart.org and for more information about Merck for Mothers, visit: www.merckformothers.com.