Donna Brazile takes on food stamp critics
Joblessness fuels food stamp use, she says; most funds go to children and elderly
10/2/2013, 11:20 a.m.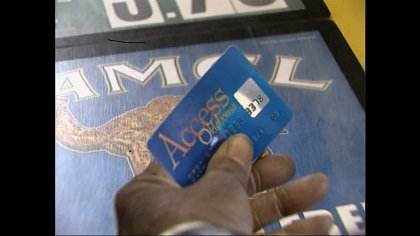 continued — Again, the facts refute the assumption.
SNAP has strict time limits for unemployed workers: Able-bodied adults without children can only get three months worth of food stamps in a three-year period, unless working in a qualifying job training program.
And how much are the benefits, anyway?
The average monthly SNAP benefit per person is $133.85, or less than $1.50 per person per meal. Those benefits are low, and for many families, SNAP benefits don't last the whole month.
Why do we need to support the food stamp program?
Because low-income families experience unemployment at a far higher rate than other income groups. Because cutting nutritional assistance programs is immoral and shortsighted and protecting families from hunger improves their health and educational outcomes. Food stamps are an investment in our future.
Being on food stamps can be demeaning.
Cashiers know the difference between the new plastic SNAP cards and a credit card. Some food stamp recipients say some cashiers have made them feel uncomfortable and embarrassed.
Maybe we should focus on rewards rather than punishments. Behavioral psychologists say that's more effective.
Why not add benefits for making healthy food choices, provide a transition bonus for getting off food stamps or increase job training opportunities and income -- raising minimum wage?
Doing so takes courage, compassion and believing in "We, the people."
Join us on Facebook/CNNOpinion.
The opinions expressed in this commentary are solely those of Donna Brazile.
Donna Brazile, a CNN contributor and a Democratic strategist, is vice chairwoman for voter registration and participation at the Democratic National Committee. She is a nationally syndicated columnist, an adjunct professor at Georgetown University and author of "Cooking With Grease: Stirring the Pot in America." She was manager for the Gore-Lieberman presidential campaign in 2000.
The-CNN-Wire
™ & © 2013 Cable News Network, Inc., a Time Warner Company. All rights reserved.