AEG not liable in Michael Jackson's death, jury finds
Juror says they believed Murray was capable, but not ethical
Alan Duke | 10/3/2013, 8:43 a.m.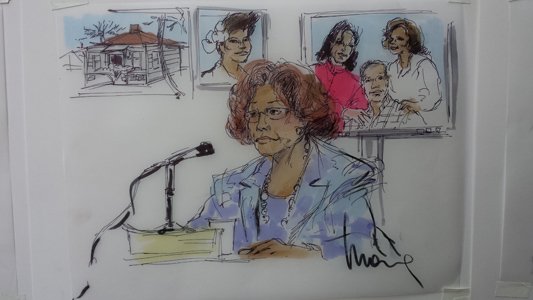 continued — Because jurors concluded that AEG Live was not liable, they did not consider other questions on the verdict form that would have determined how much in damages the promoter would have paid Katherine, Prince, Paris and Blanket Jackson.
Jackson lead lawyer Brian Panish suggested a range between $1 billion and $2 billion to replace the earnings lost by Jackson's death at age 50 and the non-economic -- or personal -- damages from the loss of a father and son.
The damage award, however, would have been reduced by the percentage of blame jurors decided Michael Jackson shared in his death. The Jacksons lawyer suggested in closing arguments that they assign 20% of the liability to Jackson.
AEG's lawyers had contended Jackson chose Murray, who had treated him for three years as a family physician, but Jackson lawyers had argued the promoters chose to negotiate their own contract with the doctor so they could control him.
The case is unlikely to end with the jury's verdict because Jackson lawyers have said they have grounds for an appeal, which could take years to decide.
Jurors appeared engaged and entertained during the 21-week trial that included dramatic testimony by Jackson's mother, son and former wife.
The-CNN-Wire
™ & © 2013 Cable News Network, Inc., a Time Warner Company. All rights reserved.