Tribe seeks to force NFL Redskins name change
President Barack Obama suggested a name change might be in order
Alison Harding | 10/8/2013, 8:50 a.m.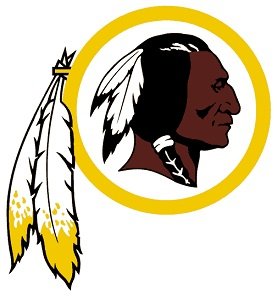 continued — "Mr. Snyder, change the mascot. End this ugly history and tradition of your team's racial slur. Pick a new mascot. Pick one that offends no one, hurts no one, dehumanizes no one. It is time to put dignity and respect for native American people ahead of your profits," McCollum said.
Snyder did not respond to a request for comment from CNN.
But Redskins attorney Lanny Davis said Halbritter is being "selective in his outrage," citing other teams named after Native Americans who are not targeted in the "Change the Mascot" campaign.
"Why is he not protesting the Atlanta Braves Tomahawk Chop, or President Obama's hometown Chicago Blackhawks?" Davis said.
While Halbritter said that there are certain Native American names that "can be unifying and respectful," he maintains that the Redskins name is "a dictionary defined racial epithet," that shouldn't be used to "sell a national sports team to America or to the rest of the world."
"Washington's continued use of the current team name is not just a slur against one group of people, it has demonstrable and serious public policy cultural educational, public health ramifications for our entire country," Halbritter said.
Critics argue that the Redskins' name is based on a historically offensive slur and presents negative identity issues for Native Americans, a community already distressed by a slew of public health and social crises including high rates of poverty, diabetes, and suicide.
Dr. Michael Friedman, a clinical psychologist who attended the forum, called Snyder's refusal to consider calls for a name change "textbook bullying."
"Experimental study after experimental study shows that if you bring a Native American person into an experimental situation and you show them an image of a Native American mascot, their self-esteem goes down, their faith in their community goes down, their feeling that they can achieve goes down," Friedman said.
But Davis said Friedman is ignoring other data that shows Native Americans are not insulted by the name.
"I ask him, since there's no intent to disparage or disrespect - and I certainly respect those, and am sorry for those, who are offended - why is he selecting the Washington Redskins? Does he see the Tomahawk Chop of the Atlanta Braves fans? They're doing that not out of disrespect. They love the Atlanta Braves."
Other at the forum, like Norton, said the intent behind keeping the name doesn't matter.
"I want to say this to Redskins fans. No one blames you for having used a name that was always used as this team. They will only blame you if you continue to use it and if you use it will impunity," she said.
The NFL Redskins were in Boston before the Washington franchise was born in 1933.
The NFL confirmed that it would meet with Oneida leaders
CNN's Brian Todd and Paul Steinhauser contributed to this report.
The-CNN-Wire
™ & © 2013 Cable News Network, Inc., a Time Warner Company. All rights reserved.