Report: Dental crisis could create 'State of Decay'
Md. fares well in report
Jen Christensen | 10/9/2013, 9:25 a.m.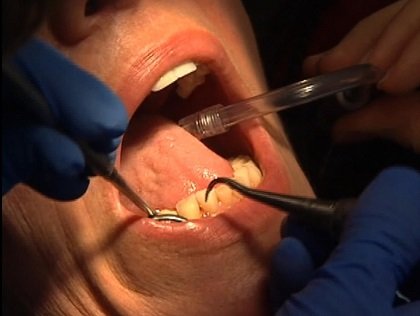 continued — Emergency room visits for dental health have doubled from about a decade ago. In 1999-2000, there were a reported 1 million cases of adults over 65 who went to the ER for dental problems; in 2009-10, there were 2.3 million cases.
"Dental care is extremely expensive, and the older adult will require the more extensive care," Lamster said. "The frustrating part is that we have some great technology now: Dental implants, for instance, work remarkably well, but they are beyond the means of much of the population."
Not all states fared as badly in the report. Minnesota ranked at the top of the list, with Maryland a close second.
"We wanted to show that there are states that are getting close to having a model kind of care that others could replicate," Truett said.
According to the report, Minnesota ranks high in terms of communities with fluoridated water, a Medicaid program that covers dental care for adults, a state oral health plan that addresses this population and, perhaps consequently, a low rate of edentulism. The report suggests that Minnesota still needs more dentists to serve its population.
There is some good news: The number of federally qualified health centers that provide dental care have increased, and 41 of 50 states have state oral health plans. There is also a bill in Congress that would widen the ACA, Medicare, Medicaid and veterans benefits to include dental health. That legislation, though, is in its very early stages.