Oxygen's 'Preacher's of L.A.' debuts
Olu Alemoru | Special to the NNPA from The Los Angeles Wave | 10/17/2013, 10:12 a.m.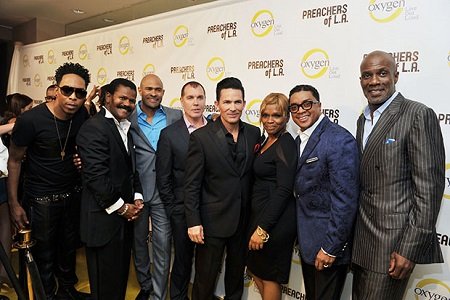 continued — McClendon also sought to diffuse the clip.
"[Haddon] was voicing a perspective of people who were not in the room and the point is that there is diversity in the pulpit," he said. "A podiatrist and cardiologist are both doctors, but they do very different things. If you're going to check out my feet I don't mind you being in a room alone, but if you're going to open my chest I want you to have some people with you.
"As it relates to the assignment God has given me, it's different. I don't know the full aspect of Deitrick's [mission]. I do travel with a team of people, but one of the aspects you don't see is that I paid for my team to come. The ministry enables me to do that."
Addressing the theme of mega churches, Haizlip, flipped the question.
"Is there anything wrong with wanting a bigger church? Aren't we here for people? My vision isn't to minister to 90 people in a building; my mission is to minister to my whole community. So, I won't be satisfied until the whole community is in my church and the same goes for these guys."
Jones seemed to speak for the entire panel when he said he hoped one of the main takeaways from the series is how people will view the gospel.
"I hope you'll see that there isn't any real difference between people in terms of the body of Christ," he said. 'Men and women of God are just like anyone else. People act as if preachers are God, but they are men and I don't think they should be slaughtered if they make mistakes. I hope the series puts God back in the minds of the people."