'12 Years' a hit with black filmmakers
Stacy M. Brown | 10/25/2013, 6 a.m.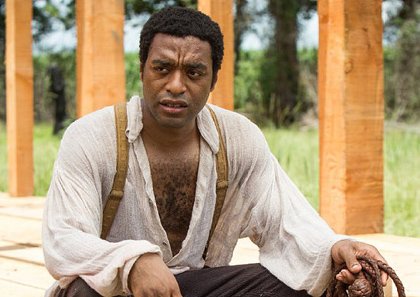 "There are few stars as big-hearted as Pitt with an interest in exploring challenging subjects," Singleton said. "More should definitely follow his bold example."
John Ridley's deft, well-structured screenplay of "12 Years" balances moments of terror with telling glances of Northup's sad resignation, film critic Joe Neumaier said.
"The music in the film underscores gently or, at times, jarringly, a symphonic suggestion of being caught in a machine. Through it all, Ejiofor and Fassbender are astonishing," Neumaier said.
In a previous interview, Ejiofor said the movie is a telling portrayal of not only an American story but one that's international as well.
"I've seen this story, specifically set in America, as an American story, but I've always seen the kind of international aspects of slavery, the universal themes that the film is discussing and how this kind of system was imposed throughout the African Diaspora," said Ejiofor, who has starred in such big screen hits as, "American Gangster," "Inside Man," and "Four Brothers."
With a $20 million budget, Forbes estimates that "12 Years a Slave," will eventually gross more than $100 million at the box office. The film, based on Northup's 1853 memoirs, hints that he had an apparent disregard for the reality of slavery before his abduction, according to Neumaier.

Yet, his journey into its horrors becomes the audiences' own.
"McQueen has made a film comparable to 'Schindler's List,' art that may be hard to watch, but which is an essential look at man's inhumanity to man," Neumaier said. "It's wrenching, but '12 Years a Slave,' earns its tears in a way few films ever do."