'Africa's father of the internet:' Web pioneer on bringing a continent online
He says more African businesses must develop and host content
Diane McCarthy | 9/4/2013, 9:08 a.m.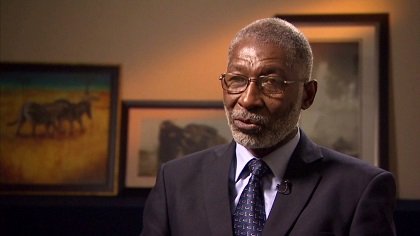 continued — CNN: Do African governments understand the need for connectivity?
NQ: I think governments now do understand; for most governments it's important. They may not know what they want to do with it, but they understand it's very important. That sometimes explains why government actions are seen as not coordinated or erratic, because they think it's very important but they yet don't have a full, sufficient understanding to know exactly how they want to interact with it or manage it or grow it. But certainly they recognize it is very important and many in governments are engaging with the internet technical community and other multi-stakeholder organizations to support them to evolve.
We do understand that usually policy lags behind technology, so some of these sorts of conflicts would occur, but I think we have weathered the storm -- Africa is going beyond those days and now recognizes the importance of it. They are battling with controlling it, and soon we'll convince everyone that there is no need and that the right thing to do is to discipline it and begin to adopt it and make it do the right things for us and help define what Africa wants from the internet, which is not very obvious yet.
CNN: What is your hope for Africa in the future?
NQ: My hope for Africa in the future is that Africa will own its portion of the internet. Africa should strive to participate on its own terms on the internet, not leave it to chance to be determined.
Africa can indeed determine how it wants to play in the internet and Africa should ensure that it is able to create the right policy environment for the internet to grow.
The-CNN-Wire
™ & © 2013 Cable News Network, Inc., a Time Warner Company. All rights reserved.