'Secretary of Explaining Stuff' to sell Obamacare
Athena Jones | 9/4/2013, 10:24 a.m.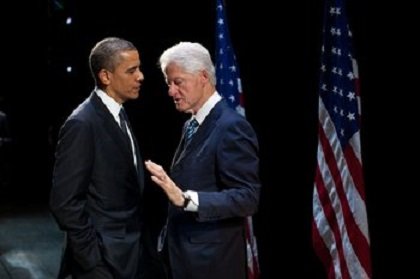 continued — The White House said Clinton is expected to continue to raise public awareness around the law during the critical months for open enrollment. The former president's spokesman said he would continue to be a voice for quality, affordable, accessible health care, but would not say whether other speeches were scheduled.
The big push comes as Republicans, like Sen. Ted Cruz of Texas, continue to try to defund a bill Cruz called "the biggest job killer in American history," an effort that's all but certain to fail in the face of opposition from the president and the Democratic-controlled Senate.
It also comes a day after Florida Sen. Marco Rubio, another GOP darling, sent a letter to Health and Human Services Sec. Kathleen Sebelius blasting the administration for plans to spend $8.7 million in taxpayer dollars to advertise the law across the country in the coming months.
"This blatant misuse of federal dollars to promote a fundamentally flawed law is extremely concerning, especially considering the extensive unknowns surrounding the coming launch and implementation of ObamaCare," Rubio wrote in the September 3 letter. "Until critical questions can be answered regarding the availability and type of health insurance to be provided by ObamaCare, it is unconscionable to spend taxpayer dollars to promote and advertise ObamaCare plans that have yet to be finalized."
The-CNN-Wire
™ & © 2013 Cable News Network, Inc., a Time Warner Company. All rights reserved.