Possible Syria strike: 5 things to pay attention to today
Obama's approval rating on foreign policy is down, and a poll shows U.S. war weariness
Ed Payne | 9/10/2013, 10:07 a.m.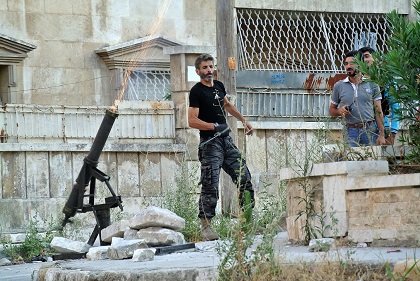 continued — "We don't want just a stalling or delaying tactic to put off the pressure that we have on there right now."
U.N. Secretary-General Ban Ki-moon is listening, too. He's considering asking the U.N. Security Council to demand the Syrian government immediately hand over its chemical weapons to be destroyed.
France and Germany also say they like what they're hearing about a diplomatic solution. But, the French foreign minister said, the Security Council needs to oversee the process, which should start immediately, and the plan shouldn't let anyone off the hook for ordering a chemical attack.
French Foreign Minister Laurent Fabius said Tuesday that France is proceeding with caution.
"We take note of this new position with interest but also precaution," he said. "We do not want it to be used as a maneuver for diversion."
What the French want to see is for Syria to be transparent about its chemical weapons program and to put it under international control.
France also wants the perpetrators of the deadly chemical weapons attack tried before the international justice system, Fabius said.
Iran, a longtime Syria ally, welcomes the Russian initiative "to stop militarism in the region."
China, also an ally of Syria, says it welcomes and supports the proposal.
The opposition Free Syria Army says Russia's proposal is nothing more than a stalling tactic.
"Here we go again with the regime trying to buy more time in order to keep on the daily slaughter against our innocent civilians and to fool the world," said Louay al-Mokdad, a spokesman for the group.
The-CNN-Wire
™ & © 2013 Cable News Network, Inc., a Time Warner Company. All rights reserved.