Our 2013 blackbirds
Gregorgy Kane | 9/20/2013, 5:16 a.m.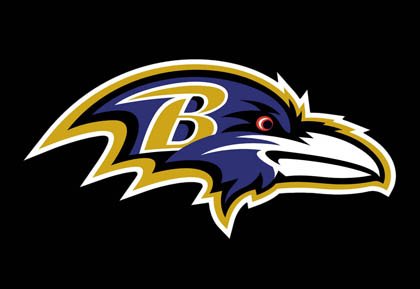 They aren't that good. I'm talking about the 2013 edition of my beloved Baltimore Ravens.
Yes, they are defending Super Bowl champions and yes they were darned good— when they had to be— in 2012.
As the saying goes: that was then; this is now.
Due to free agency and retirement, the 2012 Ravens lost several key players who helped lead them to their championship run.
The best of the lot were middle linebacker Ray Lewis, who retired, safety
Ed Reed, who now plays for the Houston Texans and wide receiver Anquan Boldin, traded to the San Francisco 49ers.
For my money, the best of that lot was Boldin. If any one player was responsible for the Ravens winning Super Bowl XLVII, it was Boldin.
Remember that fourth and 29 the Ravens faced in that crucial 2012 game against the San Diego Chargers? Remember quarterback Joe Flacco dumping the ball off to running back Ray Rice, who had to run most of the way to get that first down?
Now recall, who threw the key block that sprung Rice for the final 10 or so yards to make that first down. It was Boldin. The Ravens went on to win that game and make the playoffs, where Boldin didn't fare too badly either.
In fact, a compelling argument can be made that Flacco was not the MVP of Super Bowl XLVII; it was Boldin.
With key players gone, the Ravens can't possibly be as good in 2013 as they were in 2012.
The Texans visit M&T Bank Stadium this Sunday, after impressive, successive comeback victories over the San Diego Chargers and the Tennessee Titans.
The Ravens got their heads handed to them in the season opener against the Denver Broncos. Then they struggled to beat the Cleveland Browns at M&T.
Conclusion: the Texans will also hand the Ravens their heads this Sunday, unless Ray Lewis can be talked out of retirement or Ed Reed defects back to his old team.
Remember the zeal of Ravens fans before the season opener against the Broncos? (Some might have called it a denial of reality.) Many predicted a Ravens victory.
What, exactly, did they base that prediction on? Sounds like wishful thinking to me.
At any rate, it took the Broncos only one half of the football to show the Ravens faithful just how wrong we were, how good the 2013 Broncos are, and why the 2013 Ravens might be destined for a season of, at best, mediocrity.
Take, for example, that football phenomenon known as "offense." The Broncos have it, and have it in abundance.
So far, the 2013 Ravens— with their $120 million quarterback— have yet to show an offense in two successive games. And, this Sunday, they face a fine defensive team in the Texans.
Broncos quarterback Peyton Manning shredded what could only jokingly be called the Ravens defense, tossing a record tying seven touchdown passes.
That makes the second time a Baltimore team has been torched for seven touchdown passes in one game. Anybody but me remember that 1969 debacle against the Minnesota Vikings?
The final score was Vikings, 52, Baltimore Colts, 14. The Vikings quarterback was Joe Kapp, whom no one ever confused with being football's golden arm.
Charm City might become the answer to a trivia question: what town has seen its professional football team scorched TWICE for seven touchdown passes?
Ah, but I digress. To salvage anything that looks like even a decent season, the 2013 Ravens are going to have to get a lot better and a lot sooner. Pulling off a victory over the Texans this Sunday would be a good way to start.