Unspeakable academic consequences of addicted parents, part II
Jayne Matthews Hopson | 9/20/2013, 5:32 a.m.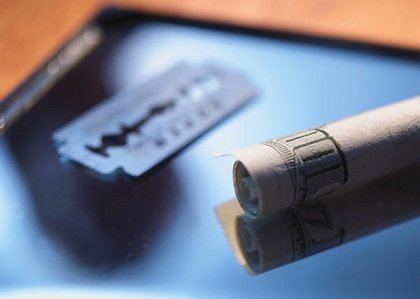 "The children of people with drug or alcohol problems usually suffer very badly." —Richard Velleman.
A picture is said to be worth a thousand words. If you live in a city like Baltimore, it is easy to recognize when an adult is drunk or high on drugs. While many of these adults are struggling to raise a family, it is difficult to spot the children of drug-addicted parents.
The problems these kids face at home may be unknown to their teachers. But, the day-to- day challenges of living with a parent who abuses drugs or liquor can significantly decrease their ability to do well in school.
To help address this issue we must first be able to see a child who has become "invisible" to the world around them. In many cases, their basic needs are neglected by parents whose primary concern is how and where to get high. The best answer is use words to paint a precise picture of the lives of these youngsters.
Addiction in the Family, an organization dedicated to the needs of children describes students from homes where drugs are abused as: "more likely to have learning disabilities, repeat more grades, be truant, delinquent and drop out of school because of pregnancy, expulsion or institutionalization."
A more detailed sketch of the lives of these kids reveals a dysfunctional home environment, resulting in a predictable list of academic consequences: tiredness in class, the inability to concentrate in school or focus on homework and loss of motivation to earn good grades. Even a highly motivated student who must take on the household responsibilities of a drug-addicted parent will have a hard time keeping up with their studies.
Children of alcoholic or drug-addicted parents are often forced to raise themselves, as well as to care, feed and clothe younger siblings. Living in a home with no rules or rules that are constantly changing can trigger a number of problems, including domestic violence and sexual abuse and an inability to trust adults.

Shame and guilt are a particularly, troublesome emotions that can result under these circumstance. Both are huge distractions, robbing children of time better spent studying, and being a kid.
Managing these feelings is also a huge energy drain. The shame of their parent's erratic, drug addicted behavior can lead to depression and a sense of hopelessness. And, a child can feel guilty because they cannot fix the family's problems.

There are no easy, surefire ways to cure addiction. Likewise, improving the lives of children of addicted parents is a monumental task that does not lend itself to simple solutions. While their future may seem bleak, "there is growing recognition of the importance of involving the family in drug and alcohol treatments programs," says England's University of Bath professor Richard Velleman.
Velleman continues, "This should not just be seen in the context of treating the individual with the problem, but also in terms of reducing the impact on the wider family. Family members are often overlooked, and it is important that they receive support in their own right; it's not just about changing the behavior of the misuser."