Layaway makes comeback in holiday shopping plans
Alonzo Kittrels | Special to the NNPA from The Philadelphia Tribune | 9/25/2013, noon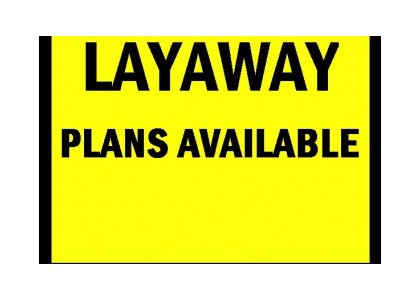 NNPA — This year is going extremely fast. Some homeowners have already started to put up their Halloween decorations. Merchants, far ahead of themselves, are advertising Thanksgiving food items. Here in September, some of you may already have Christmas on your minds. While I recognize that layaway plans are not as prevalent today as in the past, it is obvious that such plans still exist in some establishments. This was readily apparent from an email I recently received which emphasized free layaways for up to thirteen weeks. The national chain superstore which advertised this layaway plan has several locations here in the Greater Delaware Valley. If you grew up during the period when many of us had limited resources, yet had many needs as well as desires, you must recall that you could purchase almost anything by placing it on layaway back in the day.
Even if you did not engage in purchasing items under a layoff plan, I suspect that you have memories of your parents, other family members or friends making purchases through this delayed payment arrangement. It was commonplace for stores to arrange for shoppers to place merchandise on hold while making small payments until the cost was completely paid. I still recall signs in stores advertising that layaway was available to shoppers. If there was no sign, I remember my mother asking the salesperson if the store offered a layaway plan. If so, the purchase of a desired item was held by the store with a deposit and a specific payment plan. I understand from some of my friends that a fee was added to layaway purchases for the opportunity to make a purchase under a layaway arrangement but I do not recall such a fee.
Layaways were easy; everyone qualified for a layaway since there were no credit checks. Such arrangements involved no risk for the merchant. However, layaway involved some risks for the consumer. Perhaps you recall someone that signed up for a layaway plan and failed to make regular payments or failed to complete payments by the designated time. This happened quite often around holidays, in particular, Christmas. If you failed to make payments you lost the merchandise and also any money paid into your plan at that point. Since credit cards were not readily available, in the absence of cash, the layaway plan was the only way many of us were able to make a purchase, in particular the purchase of "big ticket items" back in the day.
My first personal experience with layaway was during my first year out of college, working my first job. I would often time walk down the street from my job and window shop. One day, after seeing a sweater in the store window over several weeks that I desperately wanted, I went inside to inquire about the price; a price which I knew I could not afford. Upon sharing this with the store manager, he advised that I could put it on layaway and provided the details for the layaway plan. I agreed to the layaway plan for the sweater and was given a deadline by which the full payment had to be made. I was given a receipt with my initial payment and each time I made a payment, it was recorded on the same receipt. I was told that my purchase would be held in the store's layaway room. You may recall that stores had a separate room for layaway purchases. You can imagine my anticipation of getting my sweater once all payments were made and the gratification once I was able to take it out of the store. While I paid no additional fee for the layaway purchase of my sweater, it did open the door for a problem that some of you may have encountered under layaway plans. The ease and simplicity of making these layaway purchases, especially of pricey items, appeared to be quite manageable. However, this plan actually enticed me to overspend, overextend and overcommit myself by making unnecessary purchases, back in the day.