Cole's Foundation volunteer blesses terminally ill children with kindness
Ursula V. Battle | 9/27/2013, 6 a.m.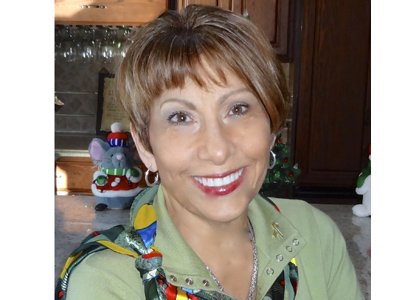 Caterina Grove is a resident of Reisterstown, Maryland. However, she blesses many children and their families around the country through her work with Cole's Foundation, an organization that supports children and families facing a medical crisis.
"I met someone who knew a little girl who had cancer and sent me her link," recalled Grove. "I went on the link and found out about other sick children. The next thing I knew, I found myself on Cole's website, and began following him through his site."
She added, "His father did not want his son to die in vain and wanted to do something. He asked if anyone was interested in helping. I said, 'you're in Michigan, and I'm in Maryland, but will help in any way I can.'"
Cole's Foundation was created as a tribute to three-year-old Cole Ruotsala, who was diagnosed with adrenocortical carcinoma, a rare form of cancer. Less than two months after his diagnosis, Cole died in his parent's arms.
Recognizing the needs of families struggling through the nightmare of caring for a child with a terminal illness, the organization was created by his father Aaron Ruotsala to utilize technology to provide support to families facing the illness and death of a child.
Grove is one of the organization's most active volunteers, and is the pioneer of Cole's Foundation's 'Send-A-Smile' program. Through the program, balloons, cards and gifts are delivered to hospital rooms around the country. She recalled the time she sent a bright red Elmo balloon to a child that was in a coma.
"I'm a Christian, and felt the Lord had assigned me to send that balloon, she said. "The next day, the child's mother posted online that someone had sent her child a balloon which she tied to his bed, and that he woke up and started playing with the balloon. That was five years ago, and I will never forget it. When God prompts you to do something, just do it."
In addition to 'Send-A-Smile', other Cole's Foundation programs include: 'Cole's Pages, a place to create and share personal web pages that serve to keep family and friends informed and updated; 'Kids Unite to Fight', which provides educational programs that rally students to support other children; and 'Prayer Requests and Praise Reports', which fosters community between families experiencing grief and uncertainty in the face of a medical crisis.
In addition to her involvement with the 'Send-A-Smile' program, Grove also travels around the country to visit families supported by Cole's Foundation. She also sends 10 to 20 'care packages' each month to children with serious illnesses and their families.
"I would send cards to the children attached with small gifts. It has blossomed. We send packages to the children, and we try to include the siblings as well. They also need encouragement, and we want them to know that they are important too."
She added, "This is all volunteer work - no one gets paid. Money that is donated to Cole's Foundation, is given goes to the families and their children."