Cole's Foundation volunteer blesses terminally ill children with kindness
Ursula V. Battle | 9/27/2013, 6 a.m.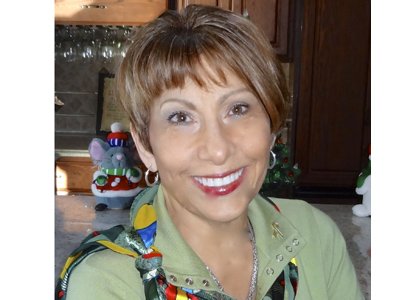 September is Childhood Cancer Awareness Month. During this time, families, caregivers, charities and research groups across the United States spotlight cancers that largely affect children, survivorship issues, and to help raise funds for research and family support.
According to the American Childhood Cancer Organization (ACCO), in the U.S., almost 13,000 children under the age of 21 are diagnosed with cancer every year, while approximately a quarter of them will not survive the disease.

"Many of these terminally ill children are called 'vegetables', which upsets me," said Grove. "Someone is inside of there. People look at the sadness, but don't realize that a kind word and acts of kindness goes a long way."
"I have taken meals to the hospital for those who need to be at the hospital with their children. I ask them what they need. I also pick up things like gas and gift cards. Oftentimes, one parent has to be with the child, while the other has to stay home in another state and care for the home and other children. It's hard, because it splits the family."
She added, "My husband and I just returned from visiting several families in Iowa. Sadly, all of these families lost their children to cancer. For me, it is a blessing beyond measure to visit these families. They are heroes. What I do is miniscule in comparison to what they go through. My goal is to continue to reach out and be a blessing to somebody."
For more information about Cole's Foundation, visit www.colesfoundation.org.