School to prison pipeline: Black students targeted for cages not careers
4/4/2014, 6 a.m.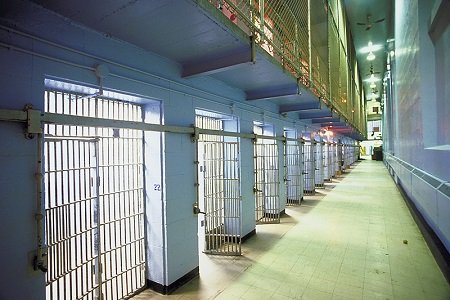 While they're not given meaningful educational opportunities and they're targeted by police for routine stops and frisks and searches — treated like potential criminals, even within their own schools and classrooms — doing time ends up seeming more like an inevitable stage of one's life, rather than a reflection of any personal choices one might make.
So do I think this is a system of racial and social control? Absolutely. This is a system that operates to control populations defined by race and class through primarily punitive interventions, rather than investing in education and job opportunities and the types of investments that might give kids a path out.
RS: When did we really start seeing a trend in schools of ticketing and arresting kids instead of bringing students, parents and teachers together to talk things out?
MA: What I find most interesting is that the trend towards [harsh discipline] in schools really emerged at the same time as [President Ronald Reagan's] war on drugs and the get-tough movement [in the 1980s]. In fact, the zero tolerance policies that are now standard in schools all across the nation, the language from many of those zero tolerance policies were actually lifted from Drug Enforcement Administration manuals that were aimed at drug law enforcement.
And I think we see the same kind of mentality playing itself out, this war-like mentality. With the war on drugs we've defined certain populations, defined by race and class, as the enemy, and in the education system we've defined children as the enemy. When we say we have zero tolerance for a population, we're basically sending the message that these are people we're willing to dispose of, provided with the least excuse. And that is in fact what we've done.
Next week- Cages not Careers: Part II
Jayne Matthews Hopson writes about education matters because "only the educated are free."