Targeted for cages not classrooms, Part II
Separate and Unequal School Punishment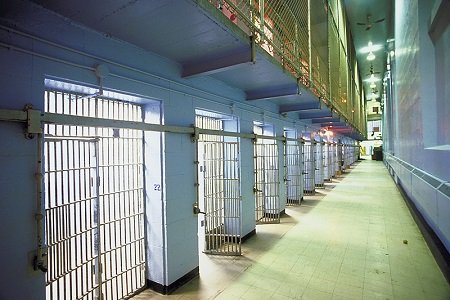 "Under a government, which imprisons any unjustly, the true place for a just man is also in prison." —Henry David Thoreau
Education Matters continues "The School to Prison Pipeline: Black Students Targeted for Cages not Classrooms." Michelle Alexander, an associate professor of law at Ohio State University is the author of "The New Jim Crow: Mass Incarceration in the Age of Colorblindness." She recently sat with Rebekah Skelton, an education and social justice blogger for a Q&A examining the systematic criminalization and incarceration of African American children.
Rebekah Skelton: In your own words, describe the school-to-prison pipeline.
Michelle Alexander: The school-to-prison pipeline is part of a larger caste-like system where children are shuttled from their typically decrepit and under-funded schools to brand new, high-tech prisons. At very young ages children are given the message that not much is expected of them and that they are likely one way or another to wind up in prison.
Our schools are still largely separate and unequal and what's different about this era than in times past is not just the inferior quality of education that is provided to young people, but the criminalization of young people in many schools across America. The types of minor infractions that would give you a trip to the principal's office once upon a time now can result in handcuffs and a trip to the county jail.
So really, the school-to-prison pipeline, in my view, reflects the system that's been created to dispose of our children rather than educate them, counsel them and empower them to do well not only academically, but to imagine a future for themselves that does not include a cage and a lock and key.
RS: What would you say to the people who say "These kids are being disruptive in class and breaking rules, they deserve to get a ticket, or to be taken to an alternative school"?
MA: There was a time when we understood that children needed to be supported in making good choices. That in youth and immaturity, kids are going to make mistakes, and they're going to screw up, and particularly kids who are damaged, who are victims of abuse, who may be dealing with violence or with severe poverty in their homes or in their communities, that kids in these circumstances may well act out.
I think it's important to underscore that kids in really wealthy suburban neighborhoods act out too. They get in trouble and act out too. They use drugs, they get into fights, this happens even amongst the most privileged youth in our society. But our response to privileged youth is drastically different than our response to underprivileged youth, particularly kids of color.
For young kids in relatively privileged, suburban neighborhoods who find themselves experimenting with drugs or getting into fights, the first response is "let's get them in counseling, let's get them in treatment, let's get the parents involved and see if we can help this kid turn his life around."
But the first impulse when a young black kid acts out in class or gets caught with some weed is to punish. And I think we really have to interrogate that punitive impulse. We have to examine, what is it about us that leads us to respond in such a punitive fashion to poor kids of color? Why isn't this our first impulse with privileged kids, particularly white kids who we understand will make mistakes, but can also go off to college?