Raymond A. Skinner: Over 35 years of revitalizing and rebuilding communities
Ursula V. Battle | 4/25/2014, 6 a.m.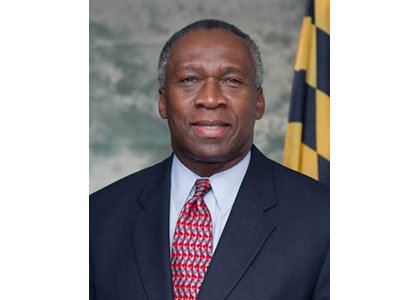 After the assassination of Dr. Martin Luther King on April 4 1968, cities across America experienced widespread looting and rioting in response to the Civil Rights leaders' death. In Philadelphia, Pennsylvania where such civil unrest also took place, the events would have a profound impact on one young man's career path.
"At the time I was a freshman attending Penn State University," said Raymond A. Skinner. "After Dr. King's death, there was rioting, and I could see and smell smoke billowing and rising from my home in North Philly. I started thinking about what I could do to rebuild my community and my city. I wanted to help redevelop Philadelphia."
Skinner would achieve that goal, going on to become a City Planner for Philadelphia, Pennsylvania.
Today, Skinner continues to rebuild and revitalize communities. He currently serves as the Secretary of the Maryland Department of Housing and Community Development (DHCD), where he manages the state's housing finance, mortgage revenue bond, mortgage insurance, asset management, community development, and building code programs. He was appointed to the position in 2007 by Maryland Governor Martin O'Malley. He also served in the post under former Maryland Governor Parris Glendening.
"My overall responsibility is to provide the overall strategic direction for the agency, to provide guidance and leadership, set goals, and put together the organizational structure to achieve those goals," said Skinner. "I oversee a staff of over 400, and am responsible for a budget of over $400 million."
He added, "I get to do a lot of different things in many different areas such as housing, small business lending, and weatherization. I also get to travel around the state, and interact with a wide variety of people such as community partners, developers, non-profits, and elected officials. It's challenging, but it is also very rewarding and stimulating."
Skinner talked about the challenges of his position.
"One of the greatest challenges is finding the resources to do the work that we do," said Skinner. "There is a great need for affordable housing as prices have risen since the recovery from the recession. However, at the same time, wages have stagnated and decreased, so there is a great mismatch for what people can afford. The challenge is having enough resources to meet the need."
He added, "It's a continuing challenge to be creative in order to be able to leverage the funds we do have, and getting additional funding through private sources. Another challenge is bringing people together to work towards a common goal such as helping small businesses to get loans to be able to expand their business. We see these challenges on a day-to-day basis."
Skinner also talked about the rewards.
"I get rewarded every day," said Skinner. "Some are simple things like seeing smiles on the faces of a first-time home buying family. Others are those moments when we do a ribbon cutting, and a senior citizen gives me a hug because we have provided them with a new shiny new housing unit. Being able to drive around and see a block of housing that we financed also make me feel good."