Raymond A. Skinner: Over 35 years of revitalizing and rebuilding communities
Ursula V. Battle | 4/25/2014, 6 a.m.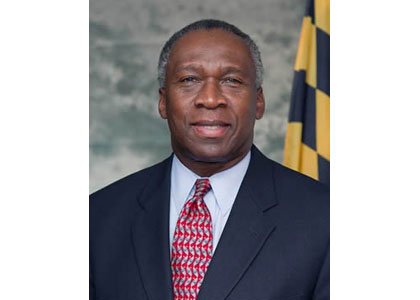 A native of Philadelphia, PA, Skinner has more than 35 years of experience in a variety of positions including executive management at the highest levels of state and local government.
Skinner holds a Bachelor of Science degree from Pennsylvania State University and a Master of City Planning from the University of Pennsylvania. In addition, he has completed the Program for Senior Executives in State and Local Government at Harvard University; holds a certificate in Real Estate Development from Harvard University; and has completed the Minority Developers Executive Program at the Massachusetts Institute of Technology.
"My parents instilled the value of education, and encouraged me to read and talk about continuing my education and going to college," said Skinner.
Before joining DHCD, Skinner held the positions of Director of Housing and Executive Director of the Housing Authority in Prince George's County, MD. Between 1987 and 1990, he held the positions of Executive Director of the D.C. Office of Business and Economic Development and Special Assistant to the Deputy Mayor for Economic Development. He has also worked as a City Planner for Baltimore, MD, as a Program Manager for the U.S. Department of Housing and Urban Development. He also owned and operated two "Subway" sandwich shops.
Skinner said he is particularly proud of the programs that he has helped bring to fruition under the Governor O'Malley and Lt. Gov. Anthony Brown administration; developing the first land use plan in Washington, DC, initially done by federal agencies; and his work in the area of foreclosure prevention.
"I believe I have made a contribution," said Skinner. "I love what I do, along with the fulfillment that comes along with helping to revitalize and rebuild communities."