5 reasons Obama's Africa leaders' summit matters
Majority of African leaders convene in Washington for first-ever African leaders summit
Kevin Liptak | 8/5/2014, 9 a.m.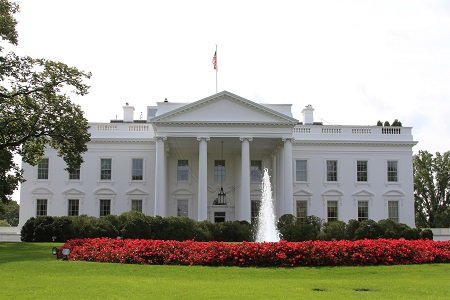 By any measure it's historic: The vast majority of Africa's leaders flying to Washington at the invite of the President, whose father was born on the continent, to mark what the White House hopes is a new era of cooperation.
While plans for the first African Leaders Summit this week in the nation's capital are ambitious, the reality is the United States still has strides to make on the kind of political and economic relationships in Africa that can benefit both sides.
Other nations, namely China, have turned their focus to the continent as a trade partner. Terrorist networks have expanded their reach in some countries, most notably in Nigeria, where hundreds of schoolgirls remain at large after being kidnapped earlier this year. And while U.S.-backed efforts have helped slow the spread of HIV/AIDS in Africa, countries there rate among the lowest in life expectancy and infant mortality.
"The importance of this for America needs to be understood," President Barack Obama said on Friday about the summit.
He added later that Africa "happens to be one of the continents where America is most popular and people feel a real affinity for our way of life."
Here are five reasons that the U.S.-Africa Leader's Summit, which kicked off on Monday, is important:
1. Health scare: The health problems in Africa were underscored this week when an Ebola outbreak prompted leaders of two nations to cancel their trips to Washington.
Liberian President Ellen Johnson Sirleaf, a Nobel Peace Prize winner, and Ernest Bai Koroma, the leader of Sierra Leone, both said they would remain in their countries.
Ebola has killed more than 700 people in three nations: Guinea, Liberia and Sierra.
Summit leaders, and even Obama, have stressed there is no risk to Washingtonians from those arriving from Africa this week.
Obama said anyone who might have been exposed to the virus would be screened both in their home countries and upon arrival in the United States.
But worry over the worsening outbreak only highlighted challenges Africa faces in combating disease and poverty, despite the billions in U.S. aid over the years.
"This is an uphill challenge for them," said Gayle Smith, Obama's senior director for development and Democracy, noting both Liberia and Sierra Leone had recently emerged from periods of civil war.
Obama hopes to move past the traditional elements of humanitarian aid to Africa, focusing instead on potential trade.
But promoting commercial ties with countries engulfed in Ebola outbreaks could prove to be difficult. The State Department warned against non-essential travel to Sierra Leone and Libera last week, and some schools and businesses have closed.
"The timing is very unfortunate, and no one would have wished for this," said Howard French, an associate professor of international affairs at Columbia University. "Having high-level discussions between the U.S. and Africa on business and investment are infrequent. So to the extent that this distracts from that I think will be regretted all around."
2. Security challenges: Another potential barrier to U.S. investment in Africa: Growing extremism on the continent, which has overwhelmed certain governments.