'A Better You' health and wellness event targets African American seniors
78-year-old bodybuilder Ernestine Sheperd to speak
Ursula V. Battle | 8/15/2014, 6:05 a.m.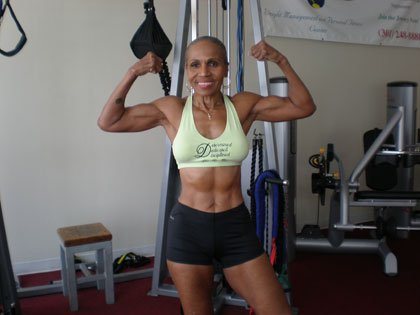 People are amazed at Ernestine Shepherd's youthful appearance. At 78-years-of-age, Shepherd is a body builder, and looks decades younger than her age. She attributes her youthful appearance and vitality to her love for the Lord, plenty of exercise, and a healthy diet. Shepherd symbolizes the face of aging gracefully and being in excellent health in your senior years.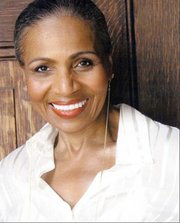 As such, Shepherd was the perfect "fit" for A Better You, a health and wellness event presented by UnitedHealthcare. The event will take place Friday, August 22 and Saturday, August 23, 2014 from 2:30 p.m. to 5 p.m. at The Reginald F. Lewis Museum of Maryland African American History & Culture located 830 E. Pratt Street in downtown Baltimore.
Shepherd will be among the event's featured speakers.
"I am so pleased that UnitedHealthcare has asked me to be a part of this wonderful event," said Shepherd. "Everyone needs to know how to take care of themselves, and to know what UnitedHealthcare can do for them to be a part of that care. I want people to know that age is just a number. Your body is a vessel and you have to take care of it."
The event targets African American seniors in Baltimore, and celebrates African-American culture. The event will also feature musical performances by The Manhattans on Friday, August 22, and The Persuasions on Saturday, August 23.
UnitedHealthcare is an operating division of UnitedHealth Group, the largest single health carrier in the United States. The company delivers products and services to approximately 70 million Americans.
"I am so grateful," said Shepherd. "I will be speaking about my personal story and giving hints on how to be healthy. This is my life's work. I am so pleased to be a part of this [event]. I have always wanted to participate in an event like this."
She added, "I want the African American public to know the importance of taking care of their bodies. You only get one body, and you must take care of it. If there was ever an anti-aging pill, it's exercise. People must be disciplined and educated when it comes to being healthy, and UnitedHealthcare has afforded me this wonderful opportunity to talk about it."
Shepherd, shared her "youthful secrets."
"First and foremost, I truly love the Lord," said Shepherd. "There is nothing I can do without Him in my life. I am up at 2:30 a.m. in the morning doing my Devotions. I eat and then run or walk at 3:30 a.m. for about two-and-a-half-hours. Afterwards, I work out and then I start training people at the gym. It is my joy to do this. My sister had a dream that she and I would inspire others to live happy, healthy lifestyles, and I been doing this for 22 years."
She added, "At one time in my life, I suffered with depression, high blood pressure, panic attacks, and acid reflux. However, I exercised and practiced what I preached. I tell others to do the things I did that helped me on this fitness journey. I love to talk about that to anyone who will listen. People tell me I have helped them and it makes me feel great. I am a model and a grandmother, and I have been married for 58 years. I like to lead by example."