How to break into the white male 'PE' club
Melvin Backman | 8/18/2014, noon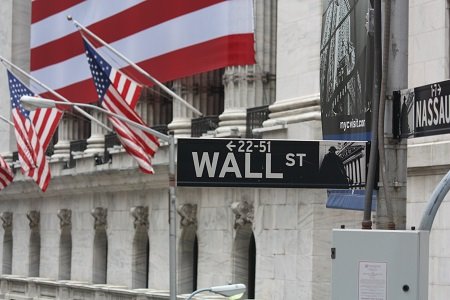 NEW YORK (CNNMoney) — When she was growing up in Alabama, Martina Edwards' family saw Wall Street as more of an idea than a place.
"I had no one in my family who had been to Wall Street -- who had even been to New York" she said.
Then she linked up with Scholars for Educational Opportunity (SEO), an organization that strives to increase diversity in investment banking and other parts of corporate America. She landed an investment banking internship at Merrill Lynch, where she went to work on the trading floor for several years.
"It was because of that exposure to the program that the trajectory of my life and my whole career changed," she said.
Now, she's trying to help extend the same opportunities to other people of color and women by heading up SEO's Alternative Investments Fellowship Program. It started five years ago with the backing of private equity giants KKR and TPG Capital.
Numbers on diversity in private equity are hard to come by, but the general consensus from observers and participants is that black, Hispanic and Native American representation in the "PE" world looks nothing like it does in the rest of the country.
Breaking into finance: Alvaro, a private equity analyst who did not want to be named because his firm maintains strict privacy controls, participated in SEO's program three years ago. He was always keen on business growing up Colombia, and his interests honed in on finance when he moved to the U.S. to attend Indiana University.
While many of his peers went found jobs in the Midwest, working in New York was his dream.
SEO helped him get started on Wall Street, and he stayed in touch with people in the program and got involved in its alternative investments program. The fellows spend weekends learning financial modeling and other skills they will need.
The extra training added five to 10 hours to work weeks that were already 90 hours long, but he said being surrounded with other young professionals from underrepresented backgrounds made up for it.
"It was very, very encouraging," he said. "What you notice is that a lot of the kids you're around have had to work harder than their peers."
A standout moment was hearing Henry Kravis, a KKR co-founder and SEO's board chairman, speak to the fellows.
"He looks very intimidating and he speaks very hard," Alvaro said, chuckling at the memory. "It helped me realize how little I knew and how much I had to learn before I played in the big leagues."
Recruiting diverse talent: Yokasta Segura-Baez, who heads North American marketing and client relations for Pantheon Partners, said the lack of private equity diversity stuck out to her when she started in the industry nine years ago.
"I was always curious why there weren't more people like me," she said.
When she got to Pantheon, she pushed to expand the company's diversity efforts, which led to a partnership with SEO in 2012 (it's separate from the fellowship program).