Awkward! The tough transition to middle school
Many parents, teens are anxious about the start of middle school
Kelly Wallace | 8/25/2014, 6 a.m.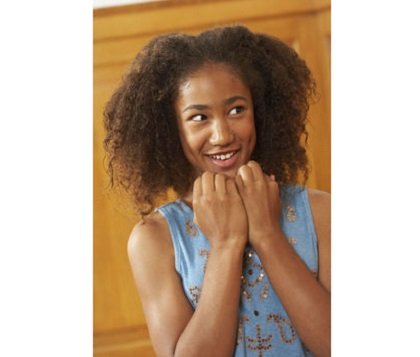 (CNN) — There is a reason why when people post pictures of themselves during their middle school years on Facebook for "Throw Back Thursday," we all stop and take notice.
We recognize the fear or uncertainty or absolutely angst in their eyes.
Raging hormones. Changing bodies. Awkward social interactions. No longer a child but not yet an adult. Those are just a few of the zillion reasons why most of us would never want to go back to that time, and why some parents of beginning middle schoolers are freaking out as school starts.
After all, studies have shown that the jump from elementary to middle school can be a painful transition for adolescents, whose worries grow to include greater academic responsibility, burgeoning sexuality and complex social structures.
Lori Garcia, creator of the blog Mommyfriend, admitted she's slightly terrified and definitely anxious about her son, 11, going to junior high school and starting the seventh grade later this month.
"I remember how difficult the transition was and so not wanting to put those fears on my son I try to speak open-ended about it, like it's a positive experience," said Garcia, who experienced "culture shock" moving from a Christian elementary school to a public junior high.
"Oh, isn't this exciting," Garcia tells her son. "It's a new adventure, it's a new school, new people, but I do have my concerns."
Her son has his, too, she said, concerns about moving from a small elementary school to a junior high with over 1,000 students, potential bullying, changing classes and "the reality of six teachers and ... six times the homework and six times the expectations," she said.
Middle school 'not agony for all kids'
Here's something that Garcia and any other parent about to send off a child to middle or junior high school can find comfort in hearing: Most kids survive!
"I think it's important to understand that middle school is not agony for all kids," said psychologist Carl Pickhardt, author of "Surviving Your Child's Adolescence." "For most kids, middle school is relatively fine."
That said, there are no doubt big changes coming their way, Pickhardt added, including exposure to acts of social cruelty, in person and online, which they didn't see in elementary school, "the teasing and the bullying and the exclusion and rumoring and the ganging up."
Rebecca Levey, a New York mom of two whose daughters started middle school last year, said her biggest worry was social. "And I was right to be worried," she added, saying the boys were surprisingly meaner than the girls.
"I was shocked. All you think about is mean girls but ... the boys were a thousand times worse," said Levey, who writes about balancing motherhood and her tech start-up on her blog Beccarama.
Pickhardt, who hosts a blog on Psychology Today, said one of the many challenges for parents during this transition time is balancing their child's sense of independence with their continued need for parenting.