6 ways to stop sciatica pain with yoga
Dana Santas | 8/26/2014, 9 a.m.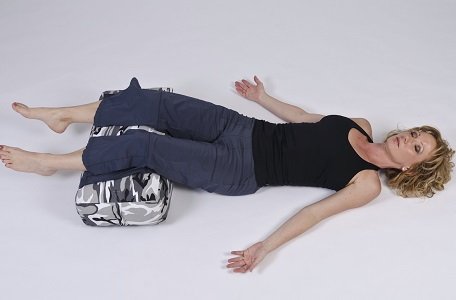 continued — Pigeon pushup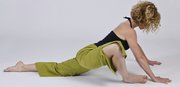 This is a piriformis-stretching pose for the front leg and a hip-flexor stretch for the back leg.
From a kneeling lunge position, take both hands to the floor on the inside of your leg. Open your hip by letting your knee fall out to the side as you roll to the outside of your foot. Walk your hands forward and outward to push your weight out of your upper body and into your hips and pelvis. Take five long, deep breaths.
Modified pyramid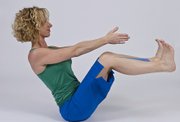 This pose is a combination of hamstring stretching and pelvis resetting. Some people swear by hamstring stretches, while others find it aggravates the nerve. Try it carefully. Back off if pain increases.
Keeping your afflicted leg forward, step back with your other leg about 18-24 inches. With both legs straight, hinge from your hips to bend forward, placing your hands on blocks or a chair seat. To find a neutral pelvis, push your forward hip backwards while drawing your back hip forward. Hold for five long, deep breaths.
Supine with pillow under knees
Being in constant pain is exhausting, so this pose is intended for rest.
Lying face up, place a pillow or bolster under your knees with your legs hip-distance apart. Be sure your low back is making contact with the floor. Avoid arching. Take 10-20 long, deep breaths, focusing on your exhales like big sighs of relief.
Dana Santas is the creator of Radius Yoga Conditioning, a yoga style designed to help athletes move, breathe and focus better. She's the yoga trainer for the Philadelphia Phillies, Pittsburgh Pirates, Tampa Bay Lightning, Orlando Magic and dozens of pros in the MLB, NHL, NBA and NFL.