Freed from the bondage of drug addiction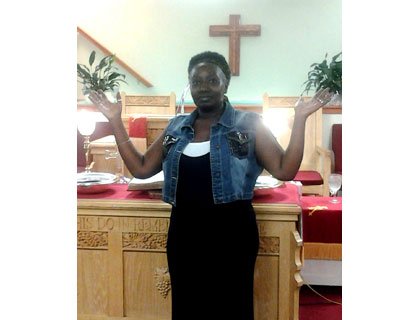 This is Part II of a series about Rev. Milton E. Williams, Pastor of New Life Evangelical Baptist Church and the church's Turning Point Clinic located in East Baltimore.

Penny Wooten was afraid she was going to die. The Baltimore native had a $1500 per week drug habit. "And that was a bad week," added Wooten. According to Wooten, she did "anything necessary" to feed her addiction, including prostituting, stealing, and lying. "I had been through several attempts at recovery, but wasn't successful," recalled Wooten. "I would get clean but couldn't stay clean. After more than 20 years of chasing drugs, I was just tired. I didn't want to die in addiction, but it was starting to look that way."
Today, Wooten, 49, has been drug-free for 10 years. She no longer has cravings for the heroin, crack cocaine, and marijuana that controlled her life. Wooten said she was able to "overcome" her drug addiction thanks to Turning Point Clinic.
Operated by New Life Evangelical Baptist Church located at 2401 E. North Ave., Turning Point Clinic is a faith-based substance abuse clinic. Turning Point Clinic currently has approximately 1,800 patients with 39 licensed and certified clinicians. According to Rev. Milton E. Williams, Pastor of New Life Evangelical Baptist Church, Turning Point is the largest methadone clinic under one roof in Maryland.
"I had gotten high, but saw a newspaper about a spiritual, faith-based methadone program," recalled Wooten. "I took the newspaper home and read it. My mother used to tell me 'you need God,' so I thought this program sounded like something I needed. However, the article did not include a phone number, and I didn't know how to get in touch with them."
She continued, "Two weeks had passed since I read the article. I was living in West Baltimore, but had gone over to East Baltimore to cop some drugs. I looked up and saw a big sign on a building that said Turning Point Clinic. I got the number and started calling them relentlessly. I called them every day, and even sent them faxes. I was persistent, and determined that I was going to get in."
Wooten's persistence paid off. She was admitted to the clinic, which recently admitted its 5,000th patient.
"I was the ninth person to come into the clinic when it opened," recalled Wooten. "I was very persistent because I knew I was going to die or kill myself if I didn't get help."
The goal of Turning Point Clinic is to provide substance abuse treatment for heroin addicts and assist them in recovering from their addiction, and begin to lead normal, productive lives. The clinic provides medication-assisted treatment for addicts, thereby reducing the rate of crime in the neighborhoods it serves.
"Turning Point Clinic had some of the best counselors I have ever met in any program," said Wooten. "They were just as hardcore as I was. I couldn't lie or get over on them. Some of them were former addicts who had been 30 years clean, and they knew all the tricks I knew, and they were not having it. I needed that type of structure and stability. They knew what to say and what to do to get the job done, and they were serious about what they were doing."