Celebrate the holiday season with classic children's literature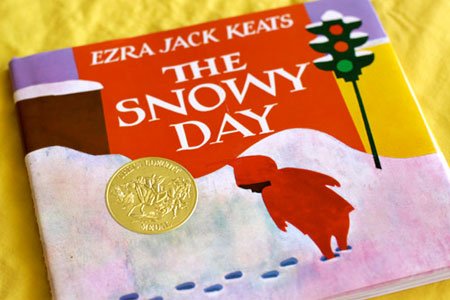 Although Keats won three scholarships to art school, he was unable to attend. After his father's death he worked to support his family by day and took art classes at night. Keats' professional career began at Fawcett Publications, illustrating backgrounds for the Captain Marvel comic strip.
"My Dog is Lost," Keats' first attempt at authoring a children's book, was published in 1960. The main character is a Puerto Rican boy named Juanito who has lost his dog in New York where he meets children from different sections of New York such as Chinatown and Little Italy.
Next, Keats who was innovative in his use of minority children as central characters decided to create a book featuring a little boy named Peter, who was inspired by an article he clipped from Life magazine in 1940. This decision became in his words the "experience that turned my life around—-working on a book with a black kid as the hero."
None of the manuscripts I'd been illustrating featured any black kids— except for token blacks in the background. My book, [The Snowy Day] would have him there simply because he should have been there all along. Peter appears in six more books growing from a small boy in The Snowy Day to adolescent in "Pet Show."
In 1983, Ezra Jack Keats died from a heart attack, leaving the world a wonderful collection of beautiful books to read and share with a new generation of children.
Jayne Matthews Hopson writes about educational matters because in the words of Epictetus, former slave and Greek Stoic philosopher "only the educated are free."