10 auto-loving quotes from a man who devoted his life to car design
Sponsored by Buick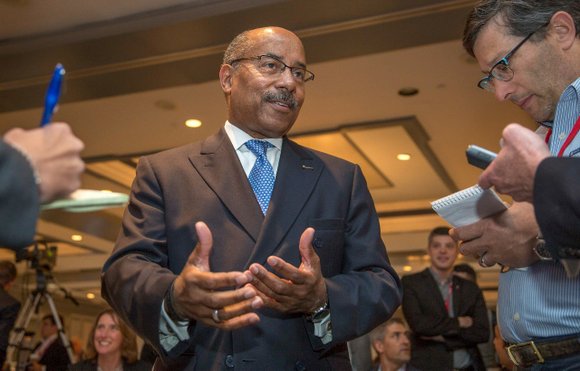 Later, Hood brought up an old car of his, the 2000 C5. Hood told Welburn he can't picture a better car to this day.
5. "We've gone so far beyond that car," Welburn said. "… That's the way it's supposed to be. You're supposed to just get better with each year."
Bam.
Now, let's chat about younger consumers. How do you get to them, Welburn?
4. "If you are going to appeal to younger customer, you cannot do what you have always done."
That mentality explains Buick's new, expectation-shattering designs. Yup, that's a plug.
Talk shifts to the Silverado, and Hood asks what type of consulting Welburn did prior to a redesign.
3. "You got to talk to costumers; you got to spend time when them; you got to go to where they are and see how they're using that vehicle," Welburn told Hood. "… really, really intimately understanding what they want their truck to do."
A man of the people.
And, in the topic of college and scholarship, Welburn – a Howard University alum – recalled those years.

2. "Creativity was around me," he told Hood about the Howard University School of Fine Arts. "Not just in art and design, but music and drama was there – It was everywhere."
What about college distractions, Welburn?
1. "I've been on a mission since I was a kid," Welburn told Hood.
"It was at an auto show like this. I was eight years old and I walked in with my parents and saw this Cadillac concept car, and I said 'When I grow up I want to be a car designer for that company.'"
See the full interview below: