R.I.P checkbook, adios PIN number: How you'll manage your money in 2020
Katie Pisa | 12/22/2014, 11 a.m.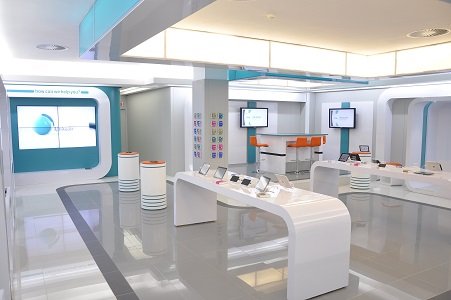 (CNN) — The checkbook is dead. While we're at it, let's write an obit for card readers too.
And if you've ever worried about who might be looking over your shoulder at the ATM machine, or the exorbitant fee that money transfer will cost you, don't fret.
In years to come -- not even that many -- these problems won't even exist as the way we bank and control our finances will change vastly. It already has in many ways.
"We're in this unprecedented space where technology is moving so quickly it's starting to scare everyone," said Gi Fernando, founder and investor of Free:Formers, a company which helps businesses and unemployed young adults with digital training.
"It's sooner than you think," said Fernando, who claims in five years from now the technology behind how we manage our banking and finances will be unrecognizable.
Here are five things you most likely won't need in five years to keep your finances ticking along.
Pin numbers and card readers
As biometrics become the choice of more companies, outdated PIN numbers and clumsy card readers will be a thing of the past, said Fernando.
Fingerprints, retina readers, belt buckles, watches and even contact lenses will replace good old-fashioned pin numbers and card readers in our modern day transactions.
"We will see much more use of biometric data," agrees Steven Lewis, global lead banking analyst at Ernst & Young. "Fingerprints and eye scanners will replace signatures and become more prevalent," he said.
"For buying stuff it's going to be pretty frictionless and seamless," said Fernando, who described a scenario whereby shoppers walk into a store, pick up what they're after, pay via their device or wearable, and walk out.
Banks -- as you know them
Though there will continue to be physical banks, many of them won't exist as we know them today. Some of them will appear in supermarkets, cafes and coffee shops, and in pop-up stores and concessions, says Fernando.
Like 14th-century coffee houses in Venetian society where business deals were done, these new banking environments will serve a similar purpose. "People have a need to meet face-to-face," added Fernando.
So while there still will be bank branches, many of them will look and feel more like an Apple store, he suggests.
Cash and checks
There will always be cash despite what advocates of a cashless society may predict. It's quick, easy, accepted almost anywhere and can keep your paper track simple.
"Cash will take longer to die out," said Fernando. In the meantime, smartphones and contactless payment methods will grow in popularity as a way to purchase our groceries, clothes, train and bus tickets and more.
The same can't be said of checks though. "Over the last few years, the check is pretty much dead," said Lewis. "We're using digital technology to transmit that check," he said.
"We're going to have a suite of different technologies. The early adopters will be very keen to use their phones. Others will still have cash, checks and cards," added Lewis.