National Remember Our Troops Campaign
12/30/2014, 2 p.m.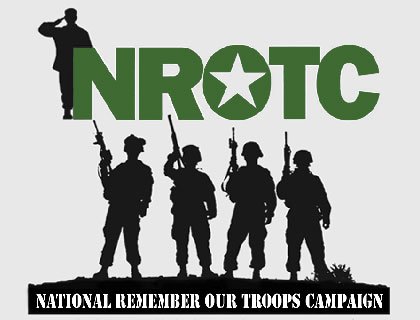 The National Remember Our Troops Campaign is a 501(c)(3) public charity dedicated to honoring all military service members, all veterans, and their families, for their service and sacrifice, supporting those in need to the best of our ability, and letting them know they are not forgotten.
More specifically, we provide recreational therapy for wounded troops and disabled veterans. We offer employment programs for unemployed veterans, transitional housing for homeless vets… We are proactive combating major stress, PTSD and suicide among service members and veterans... and we honor the families of service members killed in the line of duty. For more information about volunteering visit the website at www.nrotc.org/volunteer.htm, contact Tom Ruley at headquarters@nrotc.org/ or call 410-687-3568.