Study: Sugar can make you fat and sick
Ben Tinker | 2/4/2014, 6 a.m.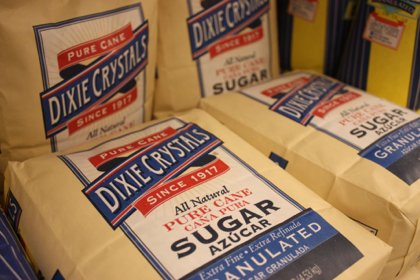 continued — "This relative risk was more than double for those who consumed 21% or more of calories from added sugar," they wrote.
Schmidt writes that these new findings "provide physicians and consumers with actionable guidance. Until federal guidelines are forthcoming, physicians may want to caution patients that, to support cardiovascular health, it's safest to consume less than 15% of their daily calories from added sugar."
That's the equivalent, Schmidt points out, of drinking one 20-ounce Mountain Dew soda in a 2,000-calorie diet.
"From there, the risk rises exponentially as a function of increased sugar intake," she writes.
In a statement, the American Beverage Association said the study "shows that adult consumption of added sugars has actually declined, as recently reported by the (Centers for Disease Control and Prevention).
"A significant part of that reduction is from decreased added sugars from beverages due, in part, to our member companies' ongoing innovation in providing more low- and no-calorie options. Furthermore, this is an observational study which cannot -- and does not -- show that cardiovascular disease is caused by drinking sugar-sweetened beverages."
Despite our changing scientific understanding and a growing body of evidence on sugar overconsumption as an independent risk factor in chronic disease, sugar regulation remains an uphill battle in the United States. This is contrasted by the increased frequency of regulation abroad, where 15 countries now have taxes on sugar-sweetened beverages.
"'Sin taxes,' whether on tobacco, alcohol, or sugar-laden products, are popular because they are easy to enforce and generate revenue, with a well-documented evidence base supporting their effectiveness for lowering consumption," writes Schmidt.
But forget about the short-term monetary cost. Before you reach for that next sugary treat, think long and hard about the long-term cost to your health.