CVS stores to stop selling tobacco
It's the first chain of national pharmacies to stop selling tobacco
Elizabeth Landau | 2/6/2014, 6 a.m.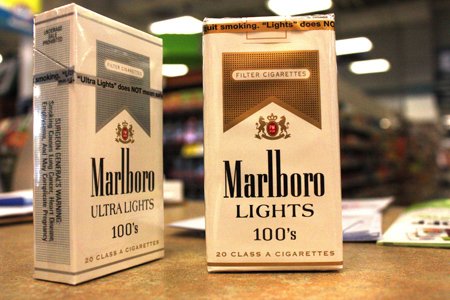 CNN — Want to pick up a pack of cigarettes with your prescription refill? A major U.S. pharmacy chain is breaking that habit.
CVS Caremark announced Wednesday it will stop selling cigarettes and other tobacco products at its CVS/pharmacy stores by October 1.
The retailer said the move makes CVS/pharmacy the first chain of national pharmacies to take tobacco products off the shelves.
"Ending the sale of cigarettes and tobacco products at CVS/pharmacy is the right thing for us to do for our customers and our company to help people on their path to better health," Larry J. Merlo, president and CEO of CVS Caremark, said in a statement. "Put simply, the sale of tobacco products is inconsistent with our purpose."
CVS Caremark is the largest pharmacy in the United States based on total prescription revenue, according to the company. It operates more than 7,600 CVS/pharmacy stores nationwide in addition to more than 800 MinuteClinics, which are medical clinics within the pharmacy locations.
Health-oriented organizations and President Barack Obama praised the move.
"As one of the largest retailers and pharmacies in America, CVS Caremark sets a powerful example, and today's decision will help advance my administration's efforts to reduce tobacco-related deaths, cancer, and heart disease, as well as bring down health care costs -- ultimately saving lives and protecting untold numbers of families from pain and heartbreak for years to come," Obama said in a statement Wednesday.
"This is an important, bold public health decision by a major retail pharmacy to act on the long understood reality that blending providing health care and providing cigarettes just doesn't match," said Dr. Richard Wender, chief cancer control officer at the American Cancer Society.
"We need an all-hands-on-deck effort to take tobacco products out of the hands of America's young generation, and to help those who are addicted to quit," Health and Human Services Secretary Kathleen Sebelius said in a statement. "Today's CVS Caremark announcement helps bring our country closer to achieving a tobacco-free generation. I hope others will follow their lead."
It remained unclear whether other pharmacies will follow CVS' lead.
"We have been evaluating this product category for some time to balance the choices our customers expect from us with their ongoing health needs," Walgreens spokesman Jim Graham said in a statement.
"We will continue to evaluate the choice of products our customers want, while also helping to educate them and providing smoking-cessation products and alternatives that help to reduce the demand for tobacco products."
Meanwhile, David Howard, spokesman for R.J. Reynolds Tobacco Co., said, "We value the long-term relationship with CVS and respect their commercial decision. We will work with them as they transition out of the tobacco category in the coming months."
Stopping cigarette sales comes at a price. CVS Caremark estimates it will take an annual loss of $2 billion from tobacco shoppers -- $1.5 billion in tobacco sales and the rest from other products tobacco shoppers purchase while in the store.
The company has enjoyed growing revenues in recent years, boosted by its pharmacy services business and prescription drug sales.