Seattle 'Misfits' fit enough to win Super Bowl
George E. Curry, NNPA Columnist | 2/7/2014, 10:46 a.m.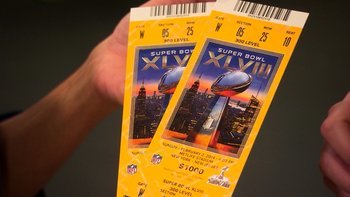 Prior to Sunday's Super Bowl, I told anyone who would listen that I like both the Denver Broncos and the Seattle Seahawks, so I wouldn't be terribly disappointed regardless of who won the game. But…I was hoping Seattle would emerge the victor and I will tell you why.
First— because as a former high school and college quarterback, I am partial to teams with a black starting quarterback. In Seattle's case, their first and second team quarterbacks are African American. To understand the significance of this breakthrough, for years, blacks were not allowed to play quarterback or middle linebacker at major universities or in the pros. Quarterback in particular was the glamour position and any African American coming up through the ranks as a quarterback was usually converted to a defensive back or a wide receiver, if they made it to the NFL.
Regardless of how great a black quarterback was at an HBCU, for example, he didn't get a chance to showcase his skills as a quarterback at the pro level. It was as if the scouts thought black teams played football with 10 men instead of 11. Even a, shall we say, passing look at history would have dispelled that notion.
"Fritz" Pollard was professional football's first black quarterback in 1920, leading the Akron Pros to victory in the NFL's first championship game. In the modern era, James Harris, the Grambling great, became the first regular starter for the Buffalo Bills in 1969.
Nearly 20 years later, in 1988, another ex-Grambling QB, Doug Williams, became the first Black to start and win a Super Bowl. This season was hailed as the "Year of the black Quarterback" in the NFL, with nine starting on the third weekend of the season.
The second reason I was pulling for Seattle was their coach, Pete Carroll. I always enjoyed his brand of football when he was head coach of the University of Southern California (USC). But my respect for him deepened when I learned he regularly made midnight trips to the 'hood in an effort to curb gang violence.
LA Times columnist Kurt Streeter would later write: "Few know that about twice a month Carroll leaves his comfy digs at USC, hops in the back of a beaten Camry driven by a former gang member and heads to South L.A. neighborhoods where the snap of gunfire and the anguish of death occur with the steady regularity of a metronome.
"These are not recruiting visits. He's trying to save lives.
"Most often, he arrives near midnight and walks shadowy streets with that familiar, electric strut, surrounded by little boys, grandparents, crack heads and gang toughs. He empathizes, listens, encourages and laughs. He talks about jobs and kids and marriage, about perspective and courage, about how difficult it must be to be caught in the madness of the streets.
"He realizes that some might think he's a fool, that some might say he should pay no mind to gang members. Naysayers do not stop him."