Faces of Freedom: The Upper Chesapeake and Beyond
2/14/2014, 6 a.m.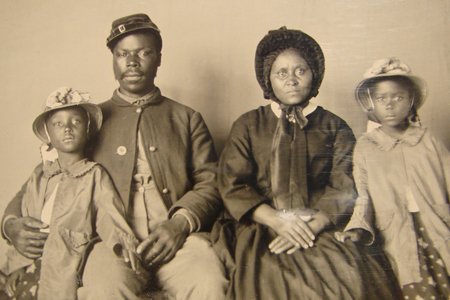 DeWolf and Morgan have written a book titled, "Gather at the Table: The Healing Journey of a Daughter of Slavery and a Son of the Slave Trade." In their lecture, they will discuss ways that their story offers a model for healing in local communities. A book signing follows the lecture. The lecture and luncheon take place at 11:30 a.m. in the Student Center, Room 243. Seating is limited. To reserve a seat, please call 443-412-2224.
Also part of the "Faces of Freedom" initiative is "Gather at the Banks" on Saturday, May 10, 2014. A tree will be planted at the bank of the Susquehanna River to honor enslaved persons, freedom seekers, abolitionists and others from the region who, sought to end slavery. The names of freedom seekers and abolitionists will be read, a minister will bless their departed souls and descendents will pour libations for their ancestors. Spirituals and freedom songs will set the atmosphere. The Hays-Heighe House joins with the Hosanna School Museum in Darlington in organizing the gathering.
"Our hope is that 'Faces of Freedom' provides forums for frank, honest and respectful dialogue and critical thinking about freedom and slavery," said Iris Leigh Barnes, coordinator of the Hays-Heighe House.
Funding for "Faces of Freedom" comes from the Maryland Humanities Council, National Endowment for the Humanities and Gilder Lehrman Institute. Other external partners include the Hosanna School Museum and the Historical Society of Harford County.
All events are open to the public and free of charge. For a complete list of events, visit harford.edu/community/hays-heighe-house.aspx. For more information, call 443-412-2495 or email HaysHeighe@harford.edu.