Florida loud music trial: After convictions, both sides not giving up
Holly Yan | 2/17/2014, 7:44 a.m.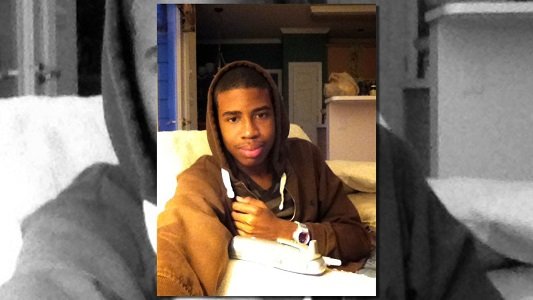 CNN — After all the comparisons to George Zimmerman, Michael Dunn's fate turned out very differently.
Dunn, who also killed a black 17-year-old and said he did it in self defense, now faces decades in prison after he shot into an SUV full of teenagers during a spat over loud music.
But this story is far from over. The prosecution wants another conviction. Dunn could appeal the convictions he already has. And once again, the country is at odds about whether racial profiling led to a young man's death.
Both sides to keep fighting
After 30 hours of deliberation, a Florida jury on Saturday found Dunn guilty of three counts of attempted murder as well as for shooting into the teens' vehicle. But jurors didn't convict him of murder for the death of 17-year-old Jordan Davis.
State Attorney Angela Corey said prosecutors will seek a new trial in Duval County on the murder charge.
"Justice for Jordan Davis is as important as it is for any victim," said Corey, whose office also prosecuted Zimmerman for the shooting death of Trayvon Martin. Zimmerman was eventually acquitted.
Even without a murder conviction, Dunn faces a lengthy prison term. Each attempted second-degree murder conviction carries a minimum sentence of 20 years. There's also a possible 15-year sentence for the conviction shooting in the teenager's vehicle.
"You are looking at basically at life in prison," Dunn's attorney Cory Strolla said. "At 47 years old, that's a life sentence regardless of count one."
Strolla said he would challenge the convictions and would consider asking for a change of venue.
"For the retrial, I almost think we would have to," the attorney said. But again, I may not be the counsel at that point. We are a long ways away from that."
Analysts disagree
Criminal defense attorney Carrie Hackett, who was not involved in Dunn's case, said she thinks the case may have been another example of overcharging.
"I think that there is an issue of overcharging because there's always a question when you bring a charge that involves intent," she told "CNN Newsroom" on Sunday. "And in this first-degree murder charge, it's premeditation. When a jury has to look at -- did somebody plan? Was this strategic? Did they communicate this plan to somebody else? That's a situation where a jury could very easily get hung up on deciding, what was the person's intention?"
But another attorney, Mo Ivory, said she didn't think Dunn nor Zimmerman were overcharged.
"What I do think is that the prosecution failed to give the jurors what they needed to know about that very intent," Ivory said, such as Davis' character and aspirations.
Ten bullets over music
On November 23, 2012, Michael Dunn pulled into a gas station in Jacksonville and parked next to a red Dodge Durango full of teenagers.
Dunn didn't like the loud music -- "rap crap," as he called it -- coming from the teens' SUV. So he asked them to turn it down.