What's in a name? 'Mixed,' 'biracial,' 'black'
Martha S. Jones | 2/19/2014, 10:03 a.m.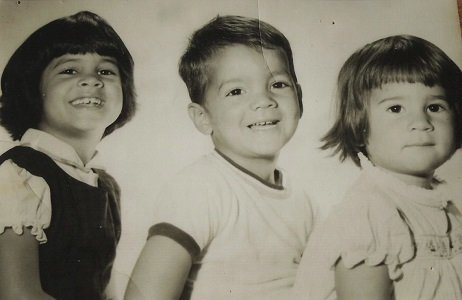 continued — By the early 20th century, the term "Negro" gained traction.
The National Negro Business League was founded in 1900, and in 1914, Marcus Garvey founded the United Negro Improvement Association.
In 1971, the Congressional Black Caucus was formed. Its name suggested how the civil rights and black power movements left behind terms like African, colored and Negro.
Sometimes, shifts in language happen before our eyes. I can recall when The Journal of Negro History became The Journal of African American History.
I finally told my students a story, hoping they might see the generational dynamics that drive the language of race.
One afternoon, my paternal grandmother, Susie Jones, escorted nursery school children to a hospital clinic in her hometown of Greensboro, North Carolina.
When she approached the registration clerk she was asked her name. Her response: "My name is Mrs. Jones."
"We do not call Negroes by titles," the clerk shot back. My grandmother explained that she would be uncomfortable were the clerk to use her first name. "I will call you what you wish. I can't let you be more polite than I," the clerk conceded.
My grandmother was a black woman, the clerk was white, and it was the early 1950s.
The clerk used the term "Negro," and to this my grandmother did not object. For her, Negro was the preferred term. The alternative -- "colored" -- was demeaning.
But who was entitled to the honorific "Mrs."?
Both my grandmother and the clerk knew that to address a black woman by her first name was part of a racial etiquette reserved for white women with the status that "Mrs." conveyed.
My students could see how, like them, my grandmother had insisted upon her own self-definition even when others tried to apply different labels.
The lesson they took away was how, when we listen to others, we may learn how they prefer to be addressed, spoken of and categorized.
And that understanding is one step toward human dignity.
Martha S. Jones is a professor of history, law and Afro-American and African studies at the University of Michigan. She wrote a previous piece that explored her journey identifying as both biracial and black.
The-CNN-Wire
™ & © 2014 Cable News Network, Inc., a Time Warner Company. All rights reserved.