5 favorite moments from Wednesday at the Sochi Olympics
Steve Almasy | 2/20/2014, 3:28 p.m.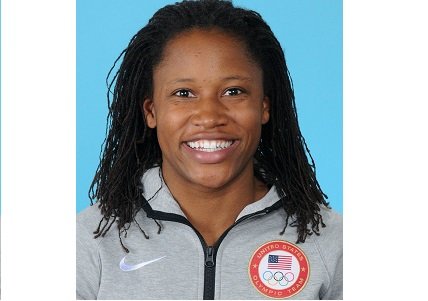 CNN — Does anyone know how to say "Did that really just happen?" in Russian? Who can predict how the women's figure skating will turn out? Who just won his record-setting 13th medal?
It's in the nyet
What a strange day if you are a Russian Olympics fan. The hockey team got knocked out; amazing figure skater Julia Lipnitskaya tumbled during her short program; and you saw a home-nation gold medal from a foreign-grown snowboarder.
The country is in shock over the hockey team's 3-1 loss to Finland. Remember the Russians (or Soviets) used to own the gold medal, but they haven't won one in 12 years.
More than one hour after the loss, a Sochi bear mascot sat in the empty hockey arena stands, head in paw.
The media ganged up on Russian coach Zinetula Bilyaletdinov at the news conference.
Steve Politi of the Star-Ledger of Newark, New Jersey, said two of the best early questions were "How guilty are you feeling?" and "Is it a catastrophe?"
"I take full responsibility for our team's performance," the coach said, according to a translator.
It's hard to say the Games have been ruined for a country that has won a second-best 22 medals, buuuuuuuuuut ...
At least in the case of Lipnitskaya, she didn't fall out of medal contention. She has the ability to lift the nation's spirits if she can perform magnificently in Thursday's free program and get a bronze or silver. Gold seems out of reach, but it is up to the judges.
And there's probably a little bit of pride in the husband-and-wife combination of Vic Wild and Alena Zavarzina. They competed 15 minutes apart in the parallel giant slalom with Wild, who became a Russian citizen two years ago, winning gold. His wife won bronze in the women's event.
"It was incredible to win with Alena. We are together all the time. If one of us has success and the other doesn't it's great but it's not that great, but for both of us to have success on the same day is a dream come true. Maybe I will wake up soon," he said.
Within reach
South Korea's Yuna Kim has a lot to think about. This is her last Olympics. She has skated only a few times in competition since winning a gold medal in Vancouver, leading to constant questions about her trying to repeat as champion. She's also trying to inspire young figure skaters in the country that will host the next Winter Olympics.
And now she's less than a point ahead of two other skaters after the short program in women's figure skating.
Adelina Sotnikova of Russia and Carolina Kostner of Italy are second and third, respectively.
Kim, who has only skated in four international events since winning in 2010, is retiring after these Games. She will skate last on Thursday. It's not a position she likes.