5 favorite moments from Wednesday at the Sochi Olympics
Steve Almasy | 2/20/2014, 3:28 p.m.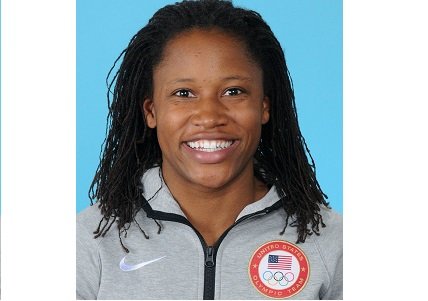 continued — "Tonight was definitely nerve-racking, I'll be honest about that. But I'm set up well for the long program," said Wagner, who is in sixth and trails by nine points.
Hot diggity, Ligety!
They call Ted Ligety "Mr. GS."
It should be amended to "Mr. Golden GS."
The overwhelming favorite in the men's giant slalom gave the opposition no chance at winning Wednesday with a sizzling first run and a steady, self-assured second run that had the crowd congratulating him before he even reached the finish.
"This is really awesome. This is the event I wanted the most. This is the event I have been putting so much pressure on myself to win, so to pull through is an awesome feeling," he said.
Ligety became the first American man to win the event and joined Andrea Mead Lawrence as the only two U.S. skiers with two golds in alpine skiing.
The 29-year-old led by almost a full second after the first run, but wasn't totally comfortable with such a huge margin.
"If you blow out taking too much risk, you look stupid. If you go too easy and blow your lead, you look even more stupid." he said.
We would say you looked stupendous instead. Hope you ski as well in the slalom.
Hope you mess up -- but not much
Kaillie Humphries and Elana Meyers are friends. Meyers even invited her Canadian rival to her wedding in April.
But as Humphries stood with her teammate Heather Moyse at the bottom of the bobsled track Wednesday, waiting for Meyers to make her final run, she did hope for her pal to have a bobble here or hit there.
"I never wish bad on people, but I was thinking, 'Just make a few mistakes, please,' " she told reporters.
And in a sport where it takes four runs to crown an Olympic champion, it was a tenth of a second that came between the winning Humphries and Meyers. It was a hit at the top that Meyers blamed for the loss.
"I know I'm going to get crap, and people will say it's a disappointment, but I'm not disappointed," said Meyers, who along with teammate Lauryn Williams led after three runs. "I couldn't be prouder. I'm glad for silver, I didn't deserve the gold medal today."
Williams became the fifth Olympian to medal in the Summer and Winter Games.
"This has been the most exciting experience of my life," she said of her recent immersion into the sport. "I am so happy to have fallen into bobsled. Who would have thought six months ago I would be bobsledding, let alone on the podium at the Olympics?"
Eight golds, four silvers, one bronze
He won his first medal in 1998 in the biathlon sprint. Four Olympics later he is still adding to what is now a record-setting personal medal table.
Ole Einar Bjoerndalen won his 13th Olympic medal Wednesday, putting him alone atop the all-time individual medal table for the Winter games. His eight gold medals are also a record.
He raced the third leg in the new mixed relay competition and put Norway far ahead, where it stayed, beating the Czech Republic by 32 seconds.
"I'm really grateful for this victory," he said, in typical understated fashion. "I'm happy for my team."
Is there one more podium in the bag? The men's relay is Saturday.
The-CNN-Wire
™ & © 2014 Cable News Network, Inc., a Time Warner Company. All rights reserved.