Poet, activist, Amiri Baraka dead at 79
Baltimore Times Staff | 1/13/2014, 6:14 a.m.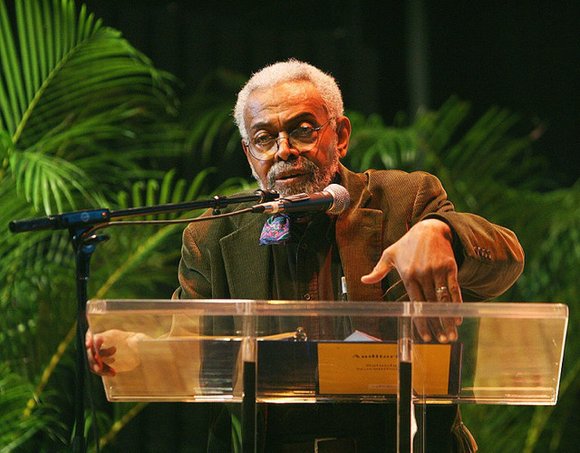 Legendary poet and activist Amiri Baraka died Thursday, January 9, 2014. He was 79.
Baraka attended Howard University as an undergraduate in the early 1950s. He is credited for bringing new energy to American Theatre through plays such as the "Dutchman" and "Slave Ship." He is credited with leading a revitalization of African American literature through poems, novels, essays, short stories, jazz operas, and music criticism.
Interim President Wayne A.I. Frederick said in a statement, "Howard University community is deeply saddened by the death of artist and activist Amiri Baraka. As a luminary poet and playwright, his groundbreaking work transformed African-American literature. He touched the lives of our students, faculty and alumni as well as millions across the United States and the world. He will truly be missed."