Post-holiday advice and tips for consumers
Know your warranty rights, return policies and the rules about gift cards
1/13/2014, 6 a.m.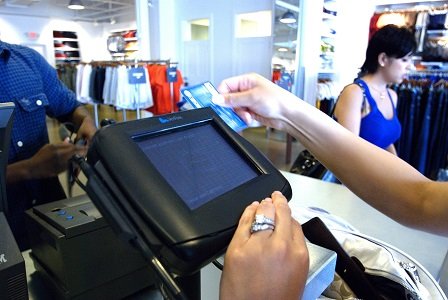 BALTIMORE — As consumers head back to retailers after the holidays armed with returns, gift cards and products that just don't work, Attorney General Douglas F. Gansler is offering some tips and advice that are in place to protect Marylanders, which will serve you well now and in the new year.
"Nothing takes the joy out of gift giving or receiving faster than having to quibble with a company over a refund or return, a defective product or a mind-boggling warranty plan," said Attorney General Gansler. "Being informed about your consumer rights will ensure you don't get taken advantage of by a combative retailer."
The Attorney General's Consumer Protection Division enforces refund and exchange rules and works to mediate disputes between consumers and businesses. To file a complaint or get more information, call the Mediation Unit hotline at 410-528-8662 or 888-743-0023. Consumers can also write to 200 St. Paul Place, 16th Floor, Baltimore, MD 21202 or file a complaint online at http://www.oag.state.md.us/Consumer/complaint.htm.
Returns, Refunds and Exchanges
Return policies can vary from store to store, but they must be: posted in the store or, printed on a receipt— online merchants must have their return policy posted on their website.
If the retailer doesn't have a posted policy or it is not printed on the receipt, the consumer may assume there are no refund limitations and must receive a merchandise exchange or a refund, as long as the item is in good condition. Also, if a purchased item is defective, the store is required to repair it, exchange it or give a refund, regardless of its return policy.
To avoid confusion, Attorney General Gansler advises consumers to ask a store employee or manager about its return policy if you don't see it posted or on a receipt.
Also, know your time constraints and other limits, if any, on gift returns, refunds or exchanges:
·Some retailers allow exchanges, returns or refunds at any time, while others impose a deadline.
·Know beforehand if a receipt must be shown, and if only store credit is issued.
·Some stores won't accept returns if the product has been opened or limit how many returns a single consumer can make. Still other merchants do not accept any returns, even with a receipt.
·When shopping online, consumers should look to see whether there is a shipping fee or a re-stocking fee for returned items. Such fees can be expensive and may drastically reduce the value of the gift.
Gift Cards
Gift cards, which have become as omnipresent in retail stores and supermarkets as more traditional gifts, have their own unique challenges and rules that retailers in Maryland must follow.
·State law allows consumers at least 4 years from the date of purchase to use the card if it is a store-specific gift card (e.g. Starbucks, Costco, Macy's) and can only be used to buy goods from that particular store and its affiliates.
·During the 4 years, the issuer may not impose fees or charges.
·Federal legislation adopted in 2009 extends expiration protection to 5 years, although consumers may be subject to fees during the fifth year.