Post-holiday advice and tips for consumers
Know your warranty rights, return policies and the rules about gift cards
1/13/2014, 6 a.m.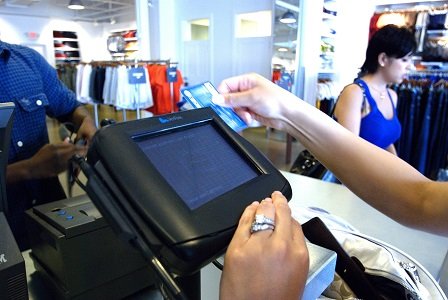 continued — ·Find out beforehand whether the remaining value of a gift card after a purchase can be received in cash and whether gift cards can be used online, as well as in-store.
·Gift cards issued by banks and processed through a national credit or debit card service, such as American
Express, MasterCard or Visa, offer more flexibility – most stores accept them – but these cards may have different protections.
·If a bank card is not re-loadable, federal legislation prevents expiration in less than five years, but fees may still apply once a month if there has been at least 1 year of inactivity.
·Any terms or conditions regarding an expiration date or fee (service charge, inactivity fees or reload fees are among the most common) must be visibly printed on the card itself, on a sticker permanently affixed to the card or on an envelope containing the gift card.
·Fees cannot be charged more than once a month and require that there is at least 1 year of inactivity on the card prior to being initially assessed. These terms may not be changed after the date of purchase unless it benefits the consumer.
Defective Merchandise
Defective merchandise is covered by an implied warranty— a guarantee that the item works when it is purchased— even if a store has a "No Refunds, No Exchanges" policy.
·Implied warranties require that new and used goods are fit for sale and continue to function for a reasonable period of time.
·If you buy a product that turns out to be defective, you have the right to have it repaired or replaced, or to get a refund.
·A product may not be sold "as is" under Maryland's implied warranty law, except used cars that have more than 60,000 miles and are more than six years old. Dealers selling a car "as is" must include a written disclosure stating that the implied warranty does not cover automobiles.