Beyonce: Gender equality is a myth
Breeanna Hare | 1/14/2014, 8:55 a.m.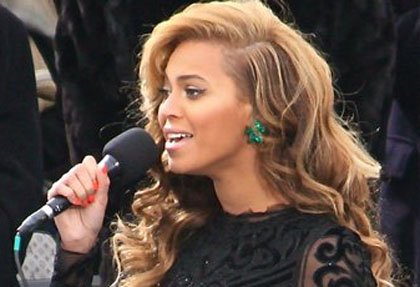 continued — In the song "*Flawless" from that album Beyonce samples words from celebrated writer Chimamanda Ngozi Adichie's April 2013 TED Talk "We Should All Be Feminists."
"Because I am female, I am expected to aspire to marriage," Adichie says in the sample. "Marriage can be a source of joy and love and mutual support, but why do we teach girls to aspire to marriage, and we don't teach boys the same?"
In her piece for The Shriver Report, Beyonce echoes Adichie's perspective, saying "these old attitudes are drilled into us from the very beginning. ... Men have to demand that their wives, daughters, mothers, and sisters earn more -- commensurate with their qualifications and not their gender. Equality will be achieved when men and women are granted equal pay and equal respect."
The singer's contribution is one of many pieces that fill Shriver's report, which explores the rates of financial insecurity among American women, examines its impact, and offers solutions for change.
Along with Beyonce, Shriver's report pulled in actress Eva Longoria, who wrote a piece entitled "Empowering Latinas," and basketball star LeBron James, who penned an appreciation of the nation's working mothers.
The report, which is in partnership with the Center for American Progress, can be downloaded for free here.