Martin Luther King, Jr. Day events around Maryland
1/17/2014, 10:20 a.m.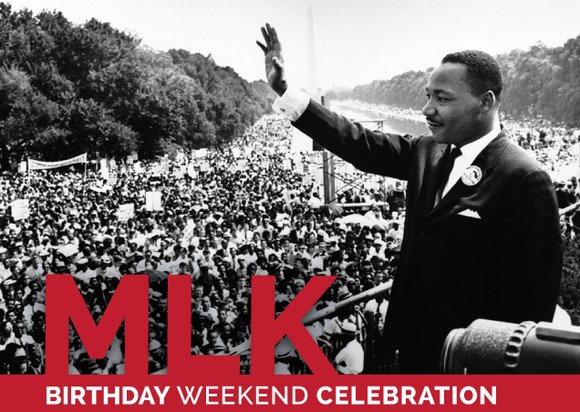 Cost: $40.00 per person
AnnMarie Sculpture Garden Community Art Installation
January 20, 2014
Time: 11a.m.-4p.m. Cost: Free
Location: Ann Marie Gardens, Solomons Island
Celebrate the life and legacy of Dr. Martin Luther King with a community art activity! Each year, Annmarie invites guests to help create a community art installation in honor of a dream. The projects vary from year to year, but they are always inspiring and appropriate for all ages and backgrounds. Reservation are not required - just drop in!
Contact: Joyce Freeland 410-535-0413
St. Mary's County:
St. Mary's College MLK Day
Prayer Breakfast
Date: January 20, 2014
Time: doors open to 6 a.m. program begins at 8a.m.
Location: St. Mary's College of Maryland Campus Center $10 Contact Person: Roberto Ifill Website: www.smcm.edu
MLK Jr. Day Celebration
January 20, 2014 at noon. Celebrate with a living history performance by actor David Mills, music and crafts. View The MLK Streets Project, a revealing documentary that follows a group of teenagers as they explore the conditions of streets named after Dr. King across America. For more information call
443-263-1800.
Montgomery County
City of Rockville MLK Day
January 20, 2014
The Mayor and Council of Rockville and the Rockville Human Rights Commission will celebrate Dr. Martin Luther King Jr.'s Birthday with a special program at Richard Montgomery High School. The program theme is courage through the years.
Richard Montgomery High School
Kent County
Dr. Martin Luther King, Jr. Breakfast Celebration
January 20, 2014
Annual Kent County Celebration of Dr. Martin Luther King will feature speaker Joseph E. Morse, founder and editor of Delmarva African American Pride Magazine and singing