The 'Big Lie' in putting off pregnancy
Wendy Sachs | 1/23/2014, noon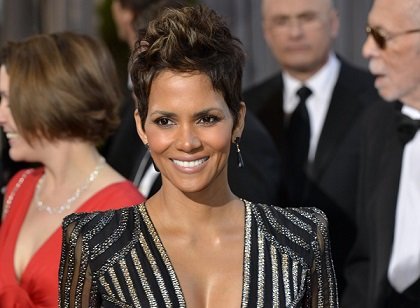 CNN — Blame it on the baby bump and our pop cultural infatuation with celebrity, but today, regular women have yet another reason to feel inadequate: motherhood.
In the past decade, for the celebrity set, babies have become as fashionable as Birkin bags. The media has fueled the fertility frenzy by outing every pregnant, or potentially pregnant, Hollywood starlet. But then there's more -- with every aspect of a celeb mom's glamorized pregnancy reported, from excessive weight gain to dramatic post-partum weight loss, regular women are fed a distorted depiction of pregnancy.
But perhaps nothing does a tragic disservice to women more than the media's coverage of those over-35 celebrities who seem to easily get pregnant whenever they choose, writes Tanya Selvaratnam in her new book, "The Big Lie: Motherhood, Feminism and the Reality of the Biological Clock."
We've all seen the US Weekly and People magazine images. There's Halle Berry having a baby at 47 years old, and Kelly Preston doing the same. Uma Thurman had her third child at 42. Julianne Moore, Tina Fey and Salma Hayek each had daughters at 41 years old. Jane Seymour had twins at 45 and Mariah Carey birthed hers at 42. Not only do these women look ageless, they defy biology.
"One of the reasons I wrote the book was because I was frustrated by the conflicting messages and information out there," Selvaratnam said. "We see celebrities having kids seemingly without any problems and we have no idea what they went through. We see the end result, but not the struggle."
Ironically, motherhood has never been so chic at a time when so many women are struggling to get pregnant. The number of women between age 40 and 44 who remain childless has doubled in a generation; in 1976 it was one out of 10, by 2006 it was one in five, according to the U.S. Census.
In Selvaratnam's deeply personal and provocative book, she shares her own journey of three miscarriages, multiple IVF treatments, cancer and the ultimate toll it took on her marriage. She explores the impact of delayed motherhood and the bad information that women receive, not only from aspirational celebrity images, but also from their own doctors.
Selvaratnam writes that after her first miscarriage at 37 years old, her OB-GYN told her that she still "had time" to get pregnant. So instead of rushing to a fertility center, she waited, and that was a serious mistake.
The "Big Lie," she writes is that women can do what they want on their own timetables. They can delay motherhood until they are emotionally and financially ready, secure in their careers and have found that perfect partner and if they have trouble getting pregnant, modern medicine will miraculously give them a child.
Forty may be the new 30, but our ovaries have not gotten the same makeover. Even with all the advances in reproductive technology, our eggs have a finite shelf life and the odds of having a child over 40 years old are shockingly slim.