The 'Big Lie' in putting off pregnancy
Wendy Sachs | 1/23/2014, noon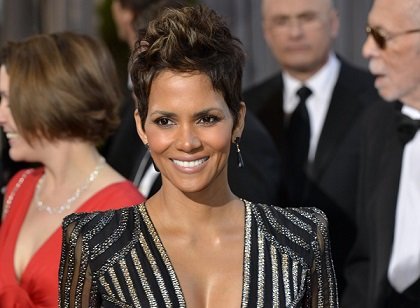 continued — According to the Southern California Center for Reproductive Medicine, a woman in her 20s has a 20-25% chance of conceiving naturally per menstrual cycle. In her early 30s, the chance of pregnancy is 15% per cycle. After 35, the odds of pregnancy without medical intervention are at 10%. After 40, that number falls to 5%, and women over 45 have a 1% chance of conception.
The number of childless women in the United States today is growing. According to a Pew study conducted in 2008, about 18% of women in the United States don't have children by the end of their childbearing years. In 2008, there were 1.9 million childless women between 40 and 44, compared with 580,000 in 1976.
From the Pew report: "Among older women, ages 40-44, there are equal numbers of women who are childless by choice and those who would like children but cannot have them, according to an analysis of data from the National Survey of Family Growth."
Perhaps one of the greatest myths today is the ability of science to step in and make babies for women at virtually any age. Selvaratnam says that we see the success stories, but rarely hear about the huge numbers of failed attempts. A 2009 report on Assisted Reproductive Technologies, or ARTs, by the Centers for Disease Control and Prevention found that the single most important factor affecting the chances of a successful pregnancy through ARTs is a woman's age. Selvaratnam reports that at age 40, the chance is 18.7%; at 42, it's 10%; at 44, it's only 2.9%.
"We are the guinea pig generation for testing the limits of our fertility, or our chances of having a child. The shock and the lack of preparation when you're not prepared and the pressure women feel in general about our reproductive selves adds to the shame women feel when they can't get pregnant," Selvaratnam said.
She also argues that feminism may have misled Gen X women by avoiding the topic of motherhood and biology. The trend of delaying motherhood was meant to empower women, but ironically it may have boomeranged, leaving scores of women infertile and desperate to have a baby. Selvaratnam believes that we need to reset the conversation and reconcile motherhood with also being an educated, independent, successful woman.
Like birth control, Selvaratnam suggests that information be promoted about fertility and the realities of delaying motherhood. She suggests that every young woman be shown a chart of her overall fertility so she understands when her eggs are best and when the number will start declining. She thinks that with the information, women can be more strategic about trying to get pregnant or at least not be blindsided if they have difficulties because they waited.
The attrition rate of our eggs is startling. Selvaratnam reports that the number of eggs at a girl's first menstrual cycle is 300,000 to 400,000. By age 30, we're down to between 39,000 to 52,000, which is about 13% of the eggs we had at puberty. By age 40, we have only 3% of our initial cache of eggs -- about 9,000 to 12,000 eggs -- and many of these eggs will not be viable.