Columbia mall shooting: Journal may reveal gunman's motives
Steve Almasy and Ralph Ellis | 1/27/2014, 6:28 a.m.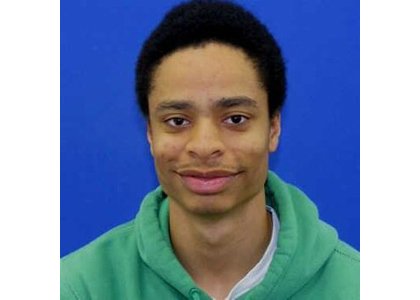 continued — "She was just full of energy. She was so nice and just an amazing artist and just an amazing person inside and out," McDonald told CNN.
Benlolo was the mother of a small boy.
"She loved her son. She loved being a mother," McDonald said.
Johnson had worked at the store for about three months, according to his Facebook page.
Thousands in mall at time of shooting
The first 911 call about the shooting came at about 11:15 a.m. Saturday, and officers were in the mall within two minutes, police said.
Investigators said there were thousands of people in the mall at the time, with many hiding in fear behind store counters, in restrooms or in fitting rooms for hours after the shooting stopped.
"Think about this, on a Saturday afternoon at the mall, how many people may be in there," McMahon said Saturday. "Something like this happens and people run in many directions, and they also do what we train them to do -- to shelter in place."
Five people were taken to Howard County General Hospital, a hospital spokeswoman said in a statement. All were treated and later released.
Four of them suffered injuries related to the chaotic scene after the shots rang out, including one with a seizure and at least one with a sprained ankle, McMahon said.
The other injured victim suffered a gunshot wound to the foot. Police said the woman wasn't in Zumiez; rather, she was on the first floor when she was struck.
Worker at mall: 'It was just crazy'
The gunfire sent shoppers and workers running for cover, witnesses told CNN.
"It's a mall shooting," one mall worker, identified only as K.T., told CNN. "No one knows what's going on. In today's world, you hear gunshots and you run."
The staccato of gunfire was followed by the cries and screams of children and adults running or ducking for cover, the employee said.
"A lot of kids were crying, and mothers were holding onto them," K.T. said. "I wasn't worried about me. I was just making sure everybody was OK."
Once the shooting stopped, SWAT team members moved from store to store.
Police said Sunday that 20 K-9 units checked the mall and found no more devices.
"We are deeply saddened by the violence that has occurred this morning within our store in Maryland at The Mall in Columbia," Zumiez CEO Rick Brooks said. "We're making arrangements for counseling to be made available to Zumiez employees in the area."
Though the mall reopens at 1 p.m. ET Monday, the Zumiez store will be closed indefinitely, the Baltimore Sun reported.
Memorial sites will be set up outside the mall and in the food court, WBAL reported.
University shootings earlier last week
The mall shooting was the latest instance last week of gun violence or threats of it in ordinary places across the country.
A student was shot dead Friday afternoon at South Carolina State University, prompting a manhunt for several suspects that extended beyond the school's Orangeburg campus.
On Wednesday, the University of Oklahoma in Norman briefly shut down after a report of a possible shooting that apparently turned out to be a false alarm, the university's president said.
On Tuesday, a gunman shot and killed another student inside Purdue University's electrical engineering building. Police said Cody Cousins, 23, an engineering student, killed Andrew Boldt, 21, of West Bend, Wisconsin. Cousins was charged with murder.
Last Monday, a student was shot and critically injured near a gym at Widener University near Philadelphia. Police were looking for a suspect.
CNN's Ray Sanchez, Joe Sutton, Evan Perez, Greg Botelho, Adam Shivers and AnneClaire Stapleton contributed to this report.