CBC leads effort in Voting Rights Amendment
Stacy M. Brown | 7/4/2014, 6 a.m.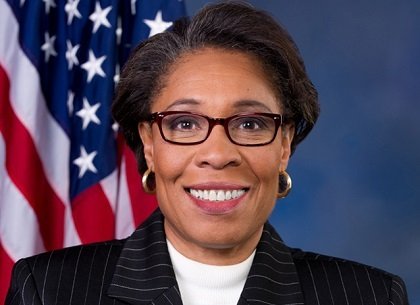 "More than ever, we must ensure that Latinos are able to exercise their constitutional right. Our community is rapidly growing and the Latino vote has never been more important," said Democratic Texas Congressman Ruben Hinojosa, chair of the Congressional Hispanic Caucus.
"In the aftermath of [last year's Supreme Court] decision, there are now seven million Latinos living in jurisdictions previously subjected to the pre-clearance requirement who are without vital voting rights protections," Hinojosa said. "We must stand up and defend the right to vote for people of color."
Democratic California Congresswoman Judy Chu, chair of the Congressional Asian Pacific American Caucus, says America has become a melting pot and those of all races should no longer face discrimination, particularly when voting.
"The American electorate is increasingly composed of communities of color," Chu said. "As our populations continue to grow, it is critical that these voters are able to fully participate in the political process."
Others appealing for change include, Elisabeth MacNamara, president of the League of Women Voters; Mee Moua, president and CEO of the Asian Americans Advancing Justice; and Brent Wilkes, executive director of the League of United Latin American Citizens.
"It doesn't matter what race or ethnicity you are, what education you've attained, or money you have, voting is the great equalizer in our democracy and it must be protected," Fudge said. "The Voting Rights Amendment Act of 2014 is a solution that addresses the problems we still face with discrimination in voting. We call on Chairman Goodlatte to have a hearing and bring this bill to the floor for serious discussion and debate."