Postpartum depression: One mom's mission becomes a movement
Kelly Wallace | 7/8/2014, 12:29 p.m.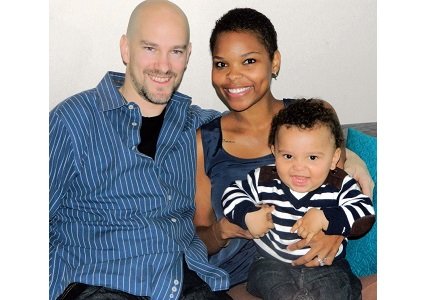 (CNN) — After Katherine Stone's first child, a son, was born 12 years ago, she immediately felt "super anxious."
Her son had jaundice, a relatively common yellow discoloration of a newborn's skin and eyes. "I thought he was going to die," said Stone, an Atlanta mom of two.
When hospital staff wanted to discharge her while her son remained behind for more treatment, she refused to depart, so she had to pay full price for a hospital room to stay.
"I was like, I'm not leaving ... I'll be a horrible mother if I walk out of this hospital, so I was already intently hyper-vigilant," Stone said in an interview.
Things only got worse when she arrived home. She constantly scrubbed bottles and kept reorganizing the basket of diapers so they were all straight.
Then, around seven weeks postpartum, Stone had the first of what are called intrusive thoughts -- frightening notions about what could happen to you or someone else in your life. She thought about smothering her son with a burp cloth.
She reached out for help about a month later, not because she thought she could get better if she got treatment; she just wanted the pain to go away.
"I'm not insane?"
"I thought they would cart me off either to jail or a mental institution," said Stone. "I really thought when I told the therapist that I met with for the first time about my intrusive thoughts that she was going to pick up the phone right then and dial 911. And she goes, 'Well those are intrusive thoughts, and this is what that is, and it's very common.'"
"I'm not insane?" Stone thought, with relief.
She was diagnosed with postpartum depression and anxiety and was treated through therapy and medication.
As many as one in seven women in the United States, or nearly 15% of new moms, is believed to suffer from some form of mental illness during or after pregnancy, according to the American College of Obstetricians and Gynecologists.
The spectrum of illnesses goes beyond depression, which people don't realize, said Stone. Moms could be suffering from a range of mood and anxiety disorders; in the most rare and serious cases, impacting only 0.2% of all moms, they suffer from psychosis, the disorder that often garners the painful national headlines.
Those cases include one of the most horrific in recent memory, when Texas mom Andrea Yates drowned her five children in a bathtub in 2001, and one of the more recent, when Miriam Carey was shot and killed after she led police on a high-speed chase in the nation's capital last year with her 1-year-old, who was unharmed, in the car.
In the vast majority of cases, women with perinatal mental illness won't ever physically harm themselves or their children.
The birth of a mission
As for Stone, it took many months before she felt like herself again.
When she returned to her corporate marketing job, she'd go into the bathroom and just sit in a stall, she said. She'd think, "I don't know what I'm doing. I don't know who I am. I don't know where I am. I don't know what's going on."