The Congressional Black Caucus has no conscience
Raynard Jackson | 7/16/2014, 6 a.m.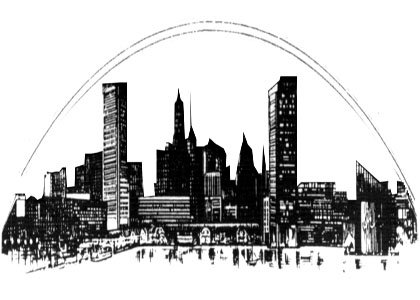 continued — But they don't hold Obama to the same standard. In 2012, Blacks were 15 percent of the national electorate and Obama received 93 percent of that vote. In 2008, Blacks were 11 percent of the national electorate and gave Obama 96 percent of that vote.
Despite these numbers, the CBC has never demanded anything from Obama that would be of special interest to the Black community. They have made feeble suggestions to Obama, they have sent nice letters to Obama, they have even sent White people to inquire of Obama on their behalf (because he frequently refuses to meet with them); but they have never found the guts to "demand" anything from him.
Why? Because he is Black.
Rep. Emmanuel Cleaver (D-Mo. and then-chairman of the CBC) said in 2011,"If (former President) Bill Clinton had been in the White House and had failed to address this problem [Black unemployment], we probably would be marching on the White House… As the chair of the Black Caucus, I've got to tell you, we are always hesitant to criticize the president. With 14 percent (Black) unemployment, if we had a White president we'd be marching around the White House. … The President knows we are going to act in deference to him in a way we wouldn't to someone White."
In another interview, Cleaver was asked what he would say if former Secretary of State Hillary Clinton, instead of Obama, had been elected president and the Black unemployment was double digits? He said, "As much as I love Sen. Clinton, I would have been all over her on 14 percent unemployment for African-Americans. I would have said, 'My sister, I love you, but this has got to go.'"
Let's back up a moment. Cochran, a Republican, gets 10 percent of the Black vote. So, the CBC demands action from him, even if that means offending the 90 percent vote total Cochran received from conservative White s in Mississippi. Yet, Obama, a Black Democrat, gets nearly 100 percent the Black vote, and feels he doesn't "owe" African Americans anything. Even worse, Black leaders don't demand anything from him.
This pulls back the cover on the so-called 'conscience" of Congress. This race-based hypocrisy on the part of the CBC proves they have no conscience.
Raynard Jackson is president and CEO of Raynard Jackson & Associates, LLC., a Washington, D.C.-based public relations/government affairs firm. He can be reached through his Web site, www.raynardjackson.com. You can also follow him on Twitter at raynard1223