Controversial film 'Half of a Yellow Sun' debuts in Nigeria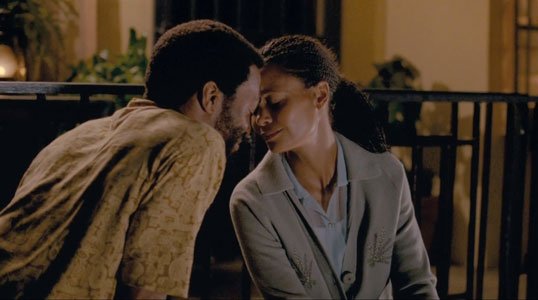 Set mostly in the 1960s during Nigeria's civil war, Bandele says the era remains a subject so sensitive that it's not taught in Nigerian schools. Many commentators on social media suggested the censors were afraid that the film could inflame tribal rivalries.
The Associated Press reported that the movie also comes as Nigeria confronts an Islamic uprising that threatens to tear the country apart as tensions increase between Muslims and Christians.
About one million died in the war for an independent Biafra fighting for the Igbo tribe of the southeast. Many Igbos reportedly starved to death because food imports were blocked. At the time, leaders of the Igbo, who are almost exclusively Christians, accused the government of failing to protect them when Muslims from the Hausa tribe in the north slaughtered about 30,000 of them.
The ethnic tensions and mistrust that led to that war remain strong.
Today, some northern leaders accuse the government, led by a Christian southerner, of orchestrating mass killings of Muslims by soldiers in the J12
northeast. And thousands have died in ongoing conflicts over land and resources across central Nigeria that pit mainly Muslim Fulani herders against predominantly Christian farmers from other tribes.
"This movie was meant to be a cautionary tale to say we can disagree as much as we want but war is never the answer," Bandele said.